Latest Episodes
Check out our latest episodes with BC's leading small business owners with our podcast host Karley Cunningham
S1 E6 May 2021
Learn how Jaimie Davis made her small business, Jada Creations, possible.
1hr 5 mins MIN
S1 June 2021
Join our host Karley Cunningham as she discusses why we started the podcast, why now, and what to expect from our first season of six episodes.
4 MIN
S1 E1 June 2021
Listen to our interview with Lynn-Marie Angus, co-founder of Sisters Sage.
61 MIN
S1 E2 July 2021
On Episode 2 of Made Possible, we take the Sea to Sky Highway north to Whistler to chat with Ed and Natasha Tatton, founders and operators of BReD.
1hr 33m MIN
S1 E3 July 2021
On Episode 3 of Made Possible, we chat with Vincent Lam and Sean Huang, the co-founders of Matidor, an award-winning Vancouver-based tech company.
MIN
S1 E4 August 2021
In this episode of the Made Possible Podcast, we hop over to the Comox Valley on Vancouver Island to chat with the founders of Bigfoot Donuts.
1 hour MIN
S1 E5 August 2021
Learn how Sadaf Rahimi made Charcuterie Vancouver possible in Episode 5 of the Made Possible Podcast.
1hr 24 mins MIN
Meet the Team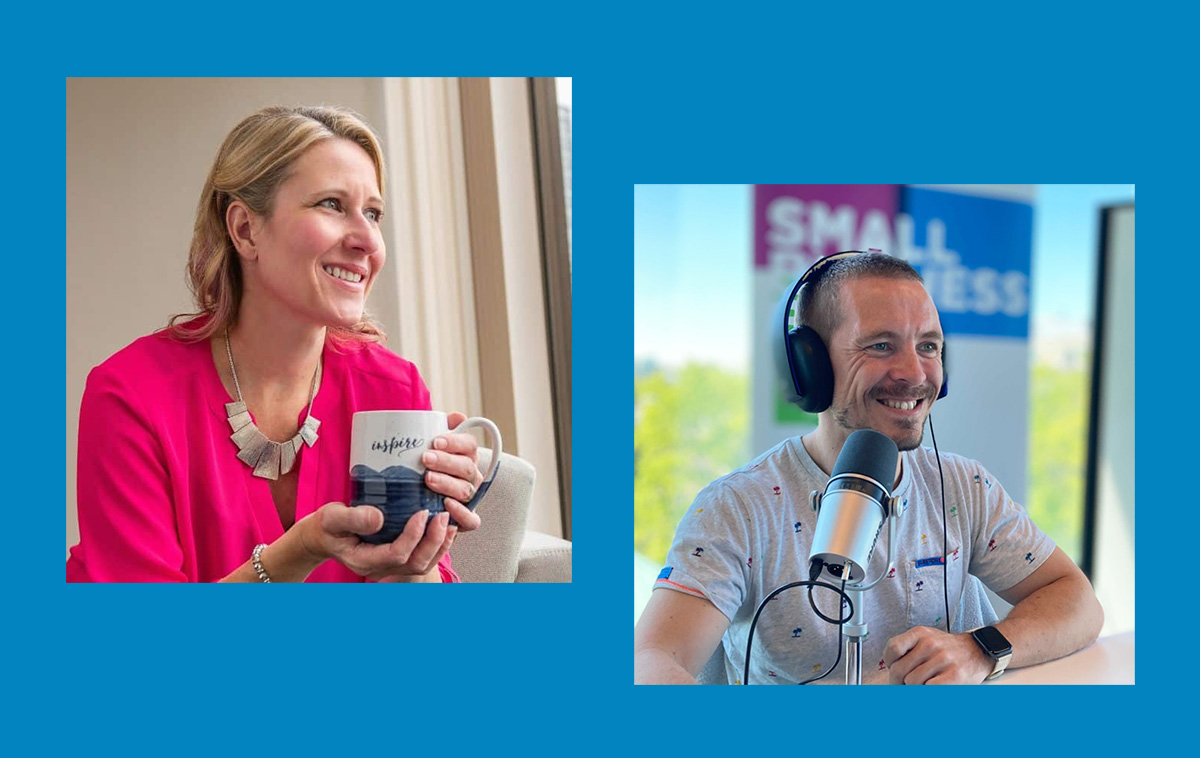 The Made Possible podcast is brought to you from Small Business BC in partnership with our host Karley Cunningham of Big Bold Brand, and Producer Darren Dunne of SBBC.
Karley is the Founder, Creative Strategist and Growth Accelerator at Big, Bold Brand. She has written for well-respected publications and is a sought-after speaker and mentor for several national and international business organizations. When not setting her next business challenge, she can be found challenging herself on single-track bike trails of the Pacific Northwest or seeking the next peak somewhere in the world.
Darren is the Content Coordinator at Small Business BC. Originally from Ireland, he moved to BC in 2010 seeking adventure. Like many who move to our beautiful province, he decided to stick around a while. Nowadays, he handles the SBBC website and produces our Made Possible podcast.