Careers at Small Business BC
At Small Business BC, we provide the building blocks that help entrepreneurs grow successful businesses. We believe that no matter what stage of business or what skill level, there is a need to learn and grow. Our staff's role is to provide the knowledge and resources to fill those gaps. When an entrepreneur finds themselves asking "How do I…?" we're the ones to call.
In British Columbia, small business makes up around 98 percent of all businesses in the province. We know that by helping entrepreneurs to start and grow their businesses, we are playing a vital role in continuing to make this province the best place in the world to live, work, and play.
Small Business BC is committed to maintaining a supportive work environment where every member of staff can grow and achieve their potential. Our team is encouraged to harness their unique skills and expertise to help the business community throughout British Columbia. We partner with Jooble for our staff recruitment.
At Small Business BC, we're proud to be a diverse and accessible employer. Through our partnership with the Presidents Group (Accessible Employers), learn how SBBC encourages and uplifts our team through the inspiring stories of Roop Johal, Business Development & Sponsorship Manager and Tom Conway, our CEO.
Health & Wellbeing
Full benefits package after the completion of 3 months, including 100% Employer paid Extended Health Benefits, and more.
Investing in Your Future
Kick your retirement planning up a notch with our generous group RRSP Matching Plus plan.
Relax & Recharge
Competitive paid time off allowance and additional paid 'Flex Days' every three weeks.
Remuneration
Competitive salary based on the BCGEU pay scale.
Shape the Community
Be a part of a young, talented, driven, and fun team working hard to make a difference within the small business community.
More Flexibility
Our Hybrid work model lets you split your time between home and the office.
Family Matters
We're proud to offer generous leave allowance to new parents.
Learning & Development
Realize your potential with opportunities for continued learning and development.
What's it Like to Work at Small Business BC?
Learn more about the culture at Small Business BC, and how we make a difference in our community each day.
Learn More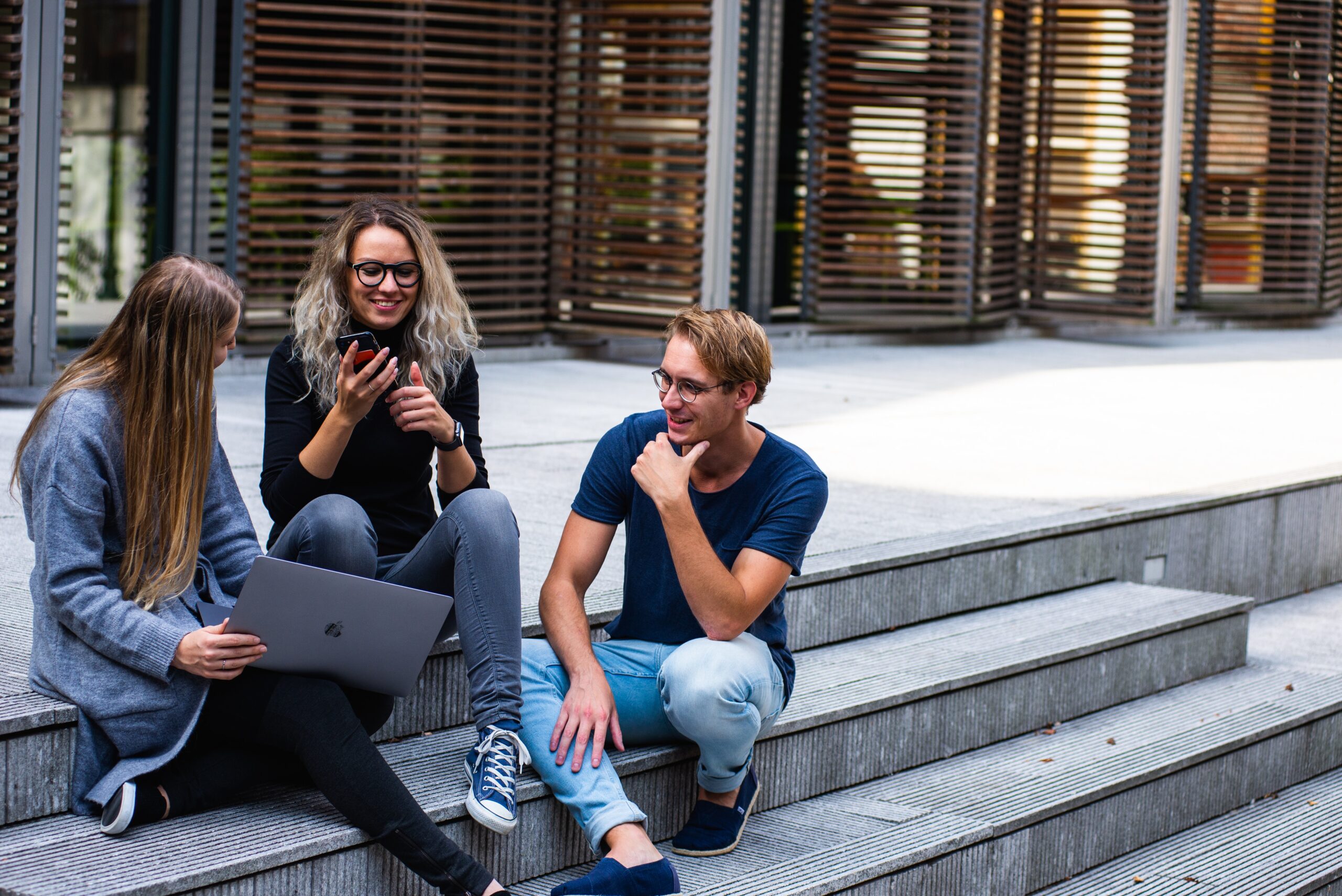 Maximize Your Potential, Co-Op Placement at SBBC
Discover the benefits of spending your co-op placement at Small Business BC and hear from some of our former co-op students on their experiences.
Learn More