Jackie Rhind is the Co-founder and CEO of Ovry.  SBBC sat down with Jackie, who won the 2023 Small Business BC Best Youth Entrepreneur award, to learn more about the ethos behind Ovry's reproductive health products and how she went from selling online to being on the shelves of popular pharmacies all over the country.
Business beginnings
For Jackie, her business started with a personal story. As someone with a blood clotting disorder, she was not able to take most forms of hormonal birth control. "When I was growing up, I had a lot of anxiety around pregnancy if my period was late," said Jackie. She would get an expensive test from the pharmacy only to get her period a few hours later, and the process left her feeling frustrated.
She also didn't connect to the products she was using at all. "It's very clear that their messaging is directed to one type of use case. So, there were a number of reasons I thought, 'Is there any way that we can create a better experience that's more inclusive, more approachable, more affordable, and allows people to keep these tests on hand ?"
Fast forward to today, and Jackie's business Ovry makes eco-friendly and cost-effective pregnancy, ovulation, and male fertility tests that stand out in the marketplace.
Setting your product apart from competitors
Ovry's products stand apart because the vast majority of pregnancy tests you'll find in a pharmacy are overpriced and wasteful, according to Jackie.
"It's very expensive and you don't get a ton of volume," she said. For folks experiencing infertility, this is a major inconvenience. Ovry's tests also have a unique strip test format.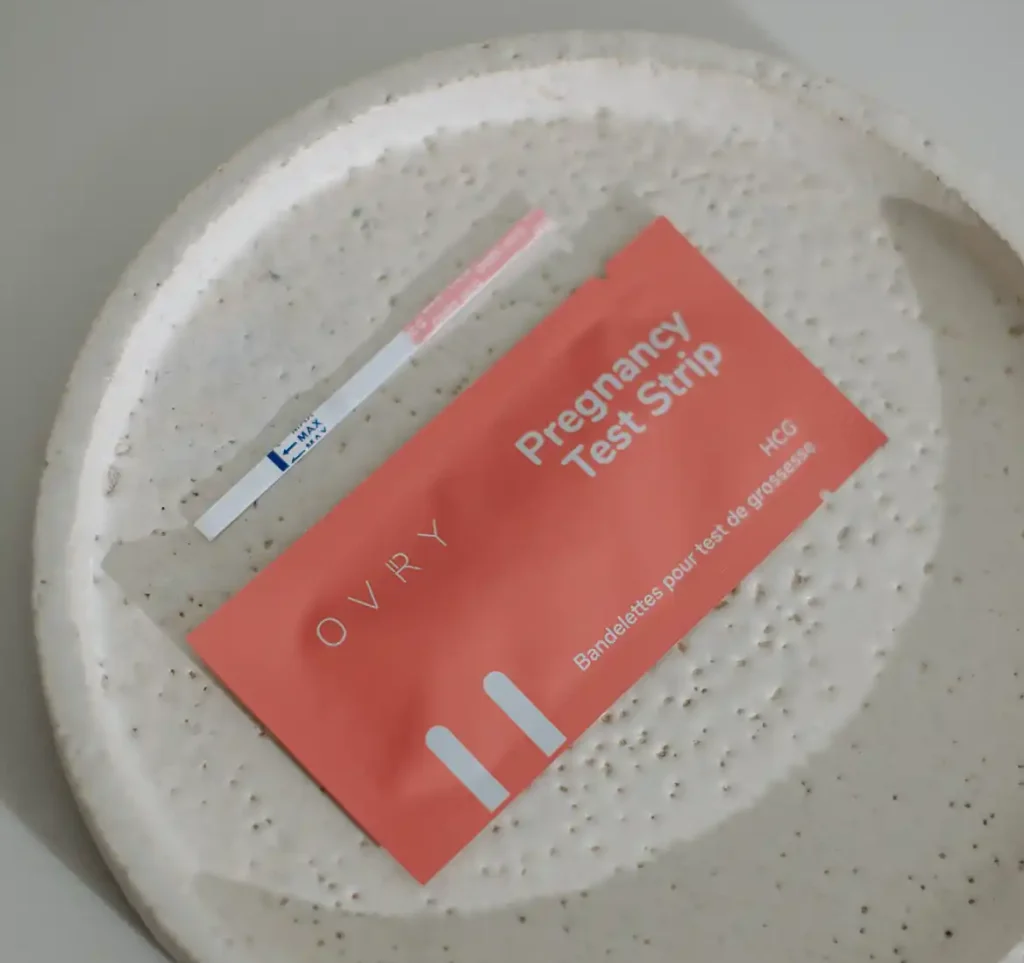 "They're very small, very discreet. They use 90% less single-use plastic, and they generate no digital waste," she said. Nearly all of Ovry's packaging is fully recyclable and products are manufactured in Canada, leading to a smaller carbon footprint since they're sourcing locally.
"We try to deliver all of our orders in compostable bubble mailers and source out third-party logistics companies that embody the same values that we have — sustainability," said Jackie.
Sustainability at the heart of your business
At Ovry, sustainability and business go hand in hand. "We get to be more affordable and we get to have a more sustainable product compared to conventional options, but it doesn't come without its own costs," said Jackie. "The biggest example would be sourcing in Canada. We could source in China for a  tenth of the cost," she said.
For Jackie, she knows that even the smallest business decision can have big environmental impacts.
"I don't believe that a business trying to tackle the type of problems that we're facing in our world today really have much of a choice," said Jackie. She believes that solutions to systemic problems have to be built into the processes and products that we use every day.
"It's a passion thing," said Jackie. "The passion comes across when you are trying to sell something to a person. They want to know that their values are aligned with your values. And that if they're going to be paying a premium or switching brands, they want to know that there's a bigger purpose to it," she said.
A vibrant community for entrepreneurs
Ovry is based in Revelstoke, BC, and Jackie says the community has always been "super supportive" of her business. She was able to survey her community for market research purposes, and local pharmacies were some of the first to carry Ovry products in stores.
The region is full of entrepreneurs, and local meet-ups help create a network of support. Even the local paper helped spread the word about her business and got Ovry its first PR mention, a big win for a business going from online to store shelves. Another thing that helped grow the business into the next stage was connecting with a consultant.
Growing Ovry
"I spent three years building an online business to then turn around one day and understand absolutely nothing about retail," said Jackie. Looking back on her journey, if she were to do it all again, she would have hired a consultant earlier in the process. Rather than using a broker, who would take a percentage of profits, she decided to learn all she could on her own, and then connected with a consultant to ask questions.
"Do your homework, get your questions ready and use that time wisely," is her advice for other entrepreneurs. Jackie said that her consultant was "worth their weight in gold" because they ended up saving her lots of money in the long run.
Small Business BC is Here to Help
SBBC is a non-profit resource centre for BC-based small businesses. Whatever your idea of success is, we're here to provide holistic support and resources at every step of the journey. Check out our range of business webinars, on-demand E-Learning Education, our Talk to an Expert Advisories, or browse our business articles.