Located in Vancouver's Mount Pleasant neighbourhood, The Federal Store has proven a success story in challenging times, quickly pivoting their business model to respond to the COVID-19 pandemic. Usually operating as a café, owners Colette and Chris transitioned to a grocery store, offering delivery-by-donation to their local community during the early days of the pandemic.
"Going back to Mid-March, we started to realize the big impact this could have on restaurants and cafes. In the early days, things began escalating quickly. Initially, we had to limit our capacity to ensure social distancing. Then, it became only four people allowed in the store, quickly followed by only two people. Soon, we heard of reported COVID cases in our immediate neighbourhood, so we decided it was really safest for everyone to keep customers at the front door and serve them there.
"It didn't take long for us to realize the COVID pandemic might be around for a while, so we looked at ways we could shift our business. We examined what our peers were doing, and considered what was best for our patrons and staff.
"We felt it was so important to ensure our community had access to grocery staples, so we took the plunge and moved in that direction."
Flexibility is Key
For a small business like The Federal Store, this quick pivot represented a huge shift in their day-to-day operations. The interior was quickly refit on the fly, with the usual customer tables and din of conversation replaced with boxes of grocery essentials. This willingness to roll with the punches and embrace a flexible mindset has made all the difference.
"Before COVID, our grocery side of things was maybe 10 per cent of our overall sales. We saw this as an area we could grow quickly. We moved to expand our offering and started offering delivery-by-donation to people in the community who might be vulnerable, or might not want to leave their home.
"It's funny. The week before COVID hit we had been talking about how we were expecting a really busy summer, and we interviewed a couple of people to fill roles we thought we would need. That next week, I had to call them up again and say 'look, as much as we'd love to have you work here, we can't move ahead with your employment given what's going on'.
"Fast-forward to the end of March, and I'm contacting them again to see if they'd still like a job as the grocery side of things was really taking off.
"Life became what we could realistically shift to. We just wanted to be useful to our community and hopefully keep the business going."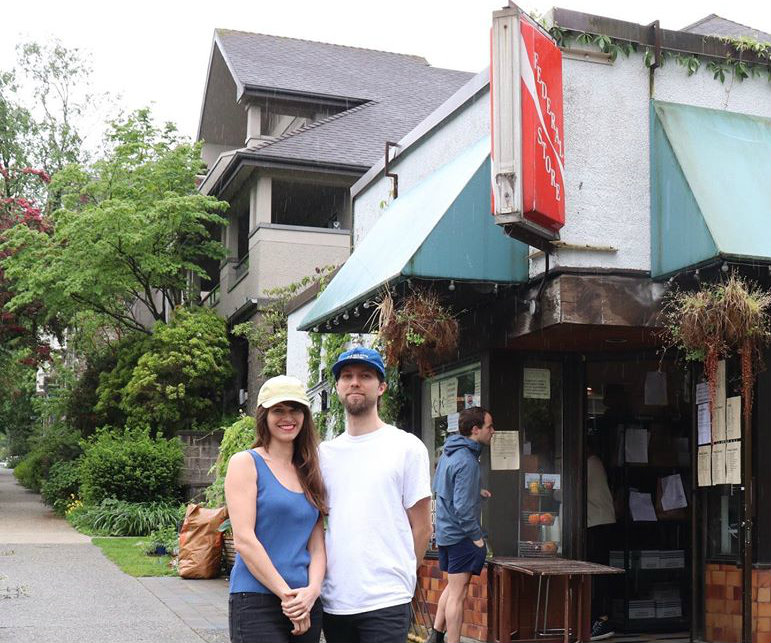 Impacts on the Business
Since March, businesses across our province have seen impacts of all sizes to their operations. Some have had to close completely, while others made the challenging decision to reshape themselves to fit the 'new normal.' With three months of experience under their belts, we asked Colette and Chris how their business has been impacted.
"It's been a really interesting few months for us. Our revenues have definitely gone up, but our labour costs also ended up increasing by about 60 per cent. That's not something we're complaining about at all, it just means we've been able to employ more people which is awesome.
"What we've had to account for is the margins on grocery items is a lot smaller than what we'd seen on food and drinks in our café. Typically, the margin on groceries is about five per cent, whereas you're ideally looking at about a 75 per cent margin on items in a café.
"We've been so busy I'm behind on our financials. I know that we're doing ok financially, but we don't have the exact figures. Really, our main goal during this pandemic is to make sure we survive – both for us and our employees.
"Some of our staff are more than just our employees, they're literally our best friends. We are a really close-knit team and we couldn't picture going through this without them and we couldn't imagine laying them off. As long as we can get through this with everyone still employed, we'll consider this a success."
Finding Community
Throughout the COVID-19 pandemic, we're reminded regularly how we are all in this together. This sense of community has been palpable around the province, and has helped businesses like The Federal Store to navigate the challenges they face each day. For Colette and Chris, this renewed sense of community has been the most positive aspect of the past few months.
"We feel just so lucky to have so much community support during these times. When all of this started, people were posting about us, telling their friends and really just helping us reach a much wider audience.
"While they might not necessarily seem super significant, the overall impact of all of these small interactions has had a huge effect for us, so we are so grateful for that. It's just been amazing seeing communities like ours come together and build bridges for one another. With all the negativity in the world it's been such a positive experience.
"From people's posts and shares on Instagram to handwritten notes for us left pinned to customers' front doors, whenever things seemed particularly challenging, there was always someone who was willing to take the time to put a smile on our faces."
Navigating Challenges Ahead
As British Columbia continues to move through the phases of our restart plan, businesses like The Federal Store can look to resume something close to normal operations. How will this look for the store in the months ahead?
"Given how small our footprint is inside the store, we don't really think we will be able to have people back in the space in the same way they were and feel like we are doing it safely. We only have 600 sq. ft. and some of that is taken up by our kitchen. I think we're going to continue focusing on our door sales but we're really hopeful the City of Vancouver will move forward with their plan to allow cafes and restaurants to extend their patio space.
"If the city allows us to take up a little bit of street space with some tables it would allow us a sense of normalcy back over the summer. I know many of our customers have been asking us about this program and if we'd be taking part. If it goes ahead, it would be huge for us and we're really keeping everything crossed right now.
"I'd be lying if I said I wasn't a bit nervous about the long-term economic impacts this is going to have. We know our community really wants us to survive and I can return to that thought when times are tough."
Find Out More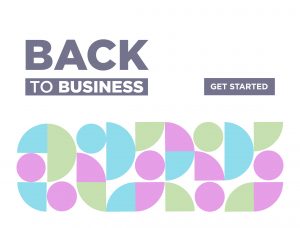 At Small Business BC, we're committed to helping business owners reopen in a safe and successful way. Our Back to Business campaign features specific advice and guidance in the following areas:
Operational Health & Safety
Restart Strategy
Marketing & Communications
Alternatively, visit our BC Business COVID-19 Support Service and connect with our Business Advisors to get answers to your specific questions on reopening.