While physiotherapy is an essential service for many, the COVID-19 pandemic has forced clinics to close their doors and seek out alternative ways of treating their patients. Some have quickly pivoted to technology to fill this need, using platforms like Skype and Zoom to assess patients and provide home treatment plans.
This service, known as TelePhysiotherapy, may seem novel to practitioners and patients alike but it's becoming increasingly popular around the world. It's also just as effective for treating most common physical issues requiring physiotherapy.
Ranko Vukovic, physiotherapist and owner of VanCity Physio, was an early adopter of TelePhysiotherapy, first offering the service in mid-2018. He believes it represents the future for his industry.
"We have been offering TelePhysiotherapy for a while now, I believe we were the first physiotherapist in British Columbia to offer the service. It's convenient, it's very effective and not limited by geography. I believe it has the potential to make physiotherapy accessible to so many more people.
"So much of physiotherapy is about education. The actual 'hands-on' part of it can often wait. I see our industry moving towards something like a hybrid model, where a lot of appointments can take place virtually. There will always be a place for that in-person physiotherapy, but we have the potential here for huge change in our industry and COVID-19 has been the thing that is driving that change."
Rapid Progress
Despite mounting evidence of its effectiveness, adoption of TelePhysiotherapy had been slow across Canada. Like many other industries, the old way of doing things was quickly discarded in March. Patients and insurance companies became instantly aware of the potential.
"What has happened since March with TelePhysiotherapy has been incredible to see. Before COVID, a lot of insurance companies simply didn't have billing codes set up for this type of service. So, if you had insurance from one of the big providers, a Blue Cross or a Green Shield, you wouldn't be able to get reimbursed for TelePhysiotherapy as it wasn't a recognized form of treatment.
"People would be paying out of their own pocket to get online help but all of that disappeared overnight.
"Another area that's been huge for us is the increased awareness of this type of service. Before, I would almost have to explain to people what TelePhysiotherapy is and why it's beneficial for patients. Now, those initial few steps have been erased. People are more comfortable with video calling and understand instantly how the service works. It's really educated patients and everybody is on board.
Future Changes
As British Columbia proceeds through our provincial Restart Plan, physiotherapists have been given the green light to resume limited operation. For many, there will be no going back to the old way of doing things. According to Ranko, it represents a massive opportunity for the industry to modernize and change for the better.
"I see the future of physiotherapy as a hybridized model. I'm not here to negate in-person physio, it's great and I still do it. TelePhysiotherapy is not meant to replace it, instead it will enhance it as the industry moves toward a hybrid model.
"In future, the patient flow could look like this:
an initial assessment that could take place in-person or virtually
prescribed exercises the patient can do at home
follow-up in-person or virtually.
"If the patient is improving after the prescribed exercise, mobilizing and stretching, then there's no need to come into the clinic, find parking, wait in the lobby for your appointment etc etc. If the service is offered remotely, there's no need for the patient to wear a mask, they're being treated in the comfort of their own home, and they aren't being potentially exposed to COVID.
"If the old way of doing things is called 'A', and TelePhysio is called 'B', why don't we blend them together to create 'C'? The more variety that's out there for people to choose from, the easier they will be able to find the care they need."
But what if the patient does require an in-person appointment?
Enhanced Safety Measures
Like other professional service providers, physiotherapists have been tasked with creating robust safety plans to keep practitioners and patients safe. The College of Physiotherapists in BC developed a set of guidelines to instruct physiotherapists on best practices. We asked Ranko what this will look like each day for physiotherapists.
"I've been studying the guidelines put out by the college for what patients and practitioners need to do. It's quite simple. Patients have to fill out a checklist confirming they don't have any COVID symptoms and both parties wear masks at all times during the appointment.
"These extra protocols mean additional time is needed between appointments. This allows for paperwork to be completed, and equipment to be cleaned. When I'm seeing patients, having the initial assessment take place virtually helps with this. I assess them, I get all of the initial questions out of the way and when they come in for treatment, we both know where we are at. Treatment can begin immediately.
"Some clinics even have their admin staff working remotely, with payments handled off-site using the credit card that's on file."
Marketing in the Age of COVID-19
Like many business owners, Ranko has faced the unique challenge of trying to market services during a pandemic. With a delicate balance to be struck, he believes spreading a message of positivity will resonate with potential customers in this difficult time.
"Throughout this whole pandemic our message has been a positive one. This has been a conscious decision on our part. There's enough negativity going on right now, right?
"We want to help people to stay healthy, we want them to know we are here if they need us. We realize some people may be unsure about virtual physiotherapy. That's why we decided to start offering a free 20-minute consult. It's not an assessment, it's not a treatment. It's just us chatting through a patient's issues, get them set up on our platform and go from there.
"If we can educate clients and physiotherapists alike about the benefits of virtual physiotherapy along the way, then it will be a really positive step for this industry."
Find Out More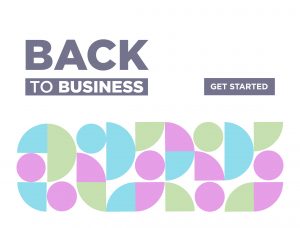 At Small Business BC, we're committed to helping business owners reopen in a safe and successful way. Our Back to Business campaign features specific advice and guidance in the following areas:
Operational Health & Safety
Restart Strategy
Marketing & Communications
Alternatively, visit our BC Business COVID-19 Support Service and connect with our Business Advisors to get answers to your specific questions on reopening.