In five short years, Milena Canta has grown Vela Academy of Movement from an idea on a napkin, to a thriving dance studio and community in beautiful Port Moody.
Achieved through an inclusive and supportive environment, Milena's goal is to produce students brimming with confidence and self-expression who are as confident in their dancing skills, as they are standing up for a friend in the playground.
With Vela Academy continuing to go from strength to strength, we caught up with Milena to hear the story behind her awesome small business.
What made you interested in starting your own business?
I guess it started with a desire to be different, to find my own path. I have always been interested in dance and movement, and I thought I could offer a unique experience in this industry while building a community that aligned with that vision. Like a lot of other entrepreneurs, I have a passion for self-expression and leadership and running a business was a way to explore those passions.
What's the startup story behind Vela Academy?
Authentically speaking, it started from realizing working in the industry that I didn't align with a lot of the companies I was working for, and I had this sense I needed to make a change. A client of mine suggested I go out on my own and start my own location, and that was the catalyst for the change.
I visited Small Business BC in person looking for guidance and they enrolled me in the Business Plan Advisory services working with an advisor to refine my business plan. I was able to use this plan to approach VanCity for a microloan, alongside partnering with an investor. Within two months of creating my business plan, I had opened my location and was in business.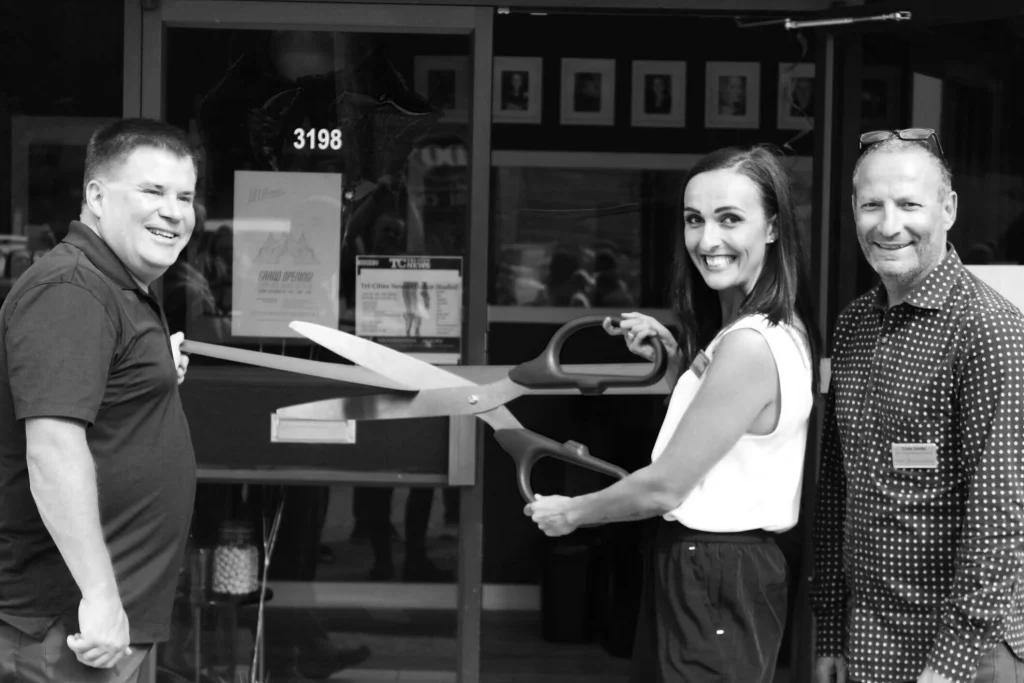 Are there any tips you can share for getting ready to approach a lender?
The single biggest piece of advice I can give is to know your numbers and know your why. Lenders want to see that confidence from you that you believe in the business, and you know your plans inside out.
Go in there knowing why you're out to create this business, why you believe in it, and stand confidently behind those beliefs. That confidence can make all the difference.
What was your experience like with the Business Plan Advisory Service?
The experience was so valuable for me, and very beneficial for my business. I felt very supported at every step of the way. Being a dance teacher at the time, I didn't have a lot of business knowledge. My advisor gave me so many tools, tricks and techniques to really help me understand what it would take to open and run a successful business.
I'd advise anyone unsure of what to do next to visit Small Business BC.
After five years in business, what kind of lessons have you learned along the way?
We're about to head into our sixth season at Vela Academy and the learning never stops! Over the years I've really gained an appreciation for the importance of systems and structures – you can't leave things up to chance as a business owner.
I've had to learn about staffing, finances, and the importance of teamwork for achieving goals. Even my leadership style has evolved and became more grounded. Personal development is huge as a business owner too. You need to embrace professional and personal development. Seek out as many resources as possible, don't be afraid to ask for advice, and always be willing to learn. That process of learning is something that continues to this day.
What are your plans for the business going forward?
Currently, we have our one location in Port Moody and the last few years have been spent growing our community there. In two years, we plan to open a second location in Port Moody as the neighbourhood here is growing fast with so many exciting developments coming down the line.
I also have plans to sell the company down the line. I want to spend time inspiring leaders to rise to their dreams, while also working to support the community we've built here at Vela Academy.
As a small business owner, why is it important people support businesses like yours?
I believe small businesses keep our economy alive. When you support a small business, you're supporting the passions and ambitions of others. Your choice makes it possible for people to live out their dreams, while also giving back to your own community.
Here to Help
No matter what stage of your business journey you're at, Small Business BC has the resources you need to succeed. Check out our range of business webinars, on-demand E-Learning Education, our Talk to an Expert Advisories, or browse our selection of business articles.