PHRSH is an inclusive Queer clothing brand based in Vancouver, BC. Founded by Diane Shaher, PHRSH focuses on creating quality streetwear goods for the LGBTQIA+ community. Diane's awesome designs are available on her online store, covering everything from sweaters and t-shirts, to tote bags, pins and hats.
Two years into this up-and-coming brand's journey, we caught up with Diane to hear how she got started in entrepreneurship, and some of the lessons she's learned along the way.
Where did the idea for PHRSH come from?
Since I was a kid, I've always wanted to make t-shirts. Recently, a few friends of mine started their own businesses and it inspired me to finally try to make it happen. Around then, I was living in Kelowna for a hot minute and I made a shirt for the Kelowna visitors' centre. It's been selling there ever since, which is really awesome, and it regularly sells out.
Seeing the popularity of that shirt really excited me, but I wanted to make something that I'm more passionate about. I thought to myself that making products for the queer community would be the most fulfilling thing for me. I wanted to make clothing people could wear, feel seen in, and feel represented in. That's how PHRSH came to begin.
PHRSH isn't all you do. What other work are you involved in?
I'm a busy bee, that's for sure! I went to school for animation at Sheridan College in Toronto. Since graduating in 2017, I've been working on a whole bunch of things like TV shows for Netflix, Disney Channel, and recently freelancing for creative advertising agencies. It's been a lot of fun, and keeps me busy.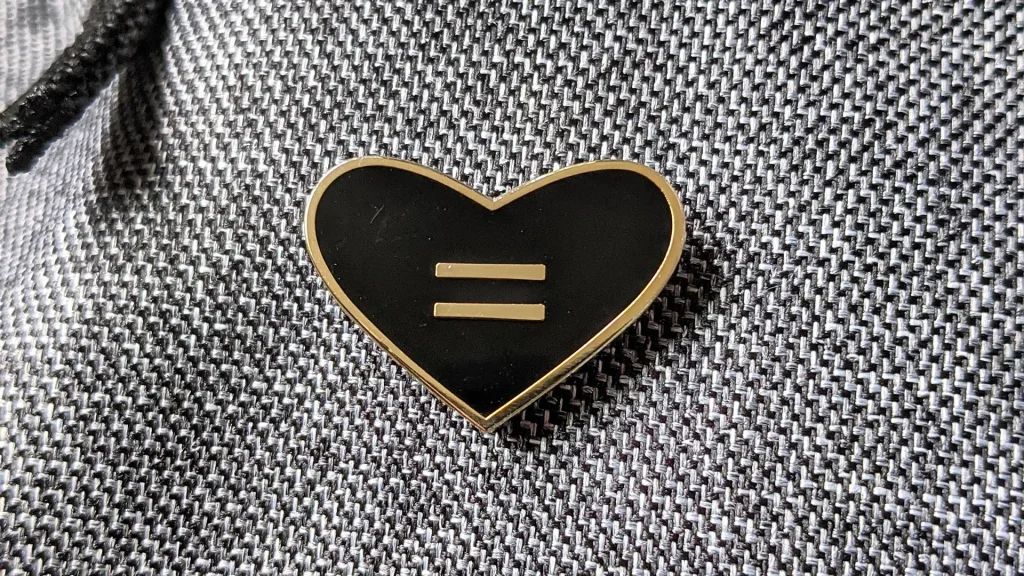 Where do you get the inspiration for your designs?
I have a pretty simple method for coming up with clothes for PHRSH. The designs are usually based on clothes that I'd like to wear myself. I start off by sketching designs I'd like to wear on a shirt, print them up and sell them. If they're a hit, awesome! If not, no biggie.
PHRSH has been in business for two years now. What have you learned along the way?
I'm no expert in business but the main lesson I've learned so far is that it's a LOT of work. I was definitely stubborn and naïve about this when I first started it. I assumed I could do all of this on my own and make a big success of it, but I've realized that there's more chance of success if you partner up with someone.
Over time, I've seen the importance of partnerships for running a business. You can focus on areas you're both strong in and dedicate yourself to those parts. It's a more sustainable way of doing it. I'm two years in, and it's taken me this long to learn that lesson. I'll be bringing on a partner to help me run things in time for Vancouver Pride and I'm excited to see where we can go.
With Pride 2022 almost here, what does Pride mean to you?
Pride for me, is a time when myself and my friends can be our most authentic selves and celebrate who we are, loud and proud without hate or judgment.
What advice would you give to any LGBTQ entrepreneurs looking to start their own business?
I think an important thing to know is that this community is really welcoming of new businesses, and everyone has a place – no matter what product or service you're selling. If you have a solid business idea, and the means to make it happen, I think you should definitely go for it. Being queer gives us an advantage, because everyone in this lovely community just wants to support each other.
With that support in mind, are there any LGBTQ entrepreneurs you'd like to give a shout out to?
Absolutely! The two that come to mind are Something Nice Supply out of Toronto, and Skumbuds in Kelowna. They're both run by close friends of mine and I think they're selling some really cool stuff.
How Small Business BC Can Help
No matter what stage of your business journey you're at, Small Business BC has the resources you need to succeed. Check out our range of business webinars, on-demand E-Learning Education, our Talk to an Expert Advisories, or browse our selection of business articles.