Physical distancing and other COVID-19 health and safety requirements are forcing small businesses around B.C. to think creatively when it comes to operating at reduced capacity, and with very thin profit margins. Here are a few strategies you can consider to reopen at reduced capacity without losing money.
Charge a COVID-19 Fee
Some businesses, such as hair salons, restaurants, and retailers, have started charging customers a small extra fee to help scrape back some of the costs of operating during the pandemic. The cost of hand sanitizer, PPE such as masks, and extra cleaning supplies to keep customers and employees safe adds up. Asking customers to help pay for it is one way to stop it eating into your bottom line.
You do need to be aware that this approach does have drawbacks. A survey in B.C. in May found that 62 per cent of consumers opposed it, although attitudes to the charge softened if it was a hair salon, restaurant, or other small business.
It's a delicate balance between wanting to attract back customers and earn their trust and not lose money when you reopen for business. Most people are sympathetic to the plight of many small businesses, and appreciate their efforts to reopen and provide the services and goods people want. So many will be willing to pay a little bit extra to help out.
If you do plan to charge an extra fee, be transparent about it with your customers. By telling them in advance through signage, an email, or in-person, they won't get a surprise when they look at their receipt. The charge doesn't even have to come in the form of an itemized "COVID-19 surcharge." You could raise your prices slightly instead.
Ask for Tips
If you're not keen to go down the route of charging customers an extra fee, another way to offset the extra cleaning and other costs is to make the fee voluntary. You can add the option to leave a tip, and set various tip amounts, to your online and in-store card payments. Even just increasing the minimum tip option and adding an extra larger option can help bring some extra dollars in from customers keen to thank you for reopening.
Offer Pre-pay Options
Another way to improve your cash flow is to enable customers to pay in advance for things. Some restaurants have been looking at pre-paid dining-in, partly as a way to prevent costly no-shows. Again, customers know that we're all in this together so may be willing to pay in advance for certain services or products.
If you are a barber, you could invite customers to pre-pay for three months' worth of haircuts, or a guitar teacher could give students the option to buy a bundle of lessons up front. Another pre-paid option is to offer gift cards. Online shopping  platforms, such as Shopify, provide this option.
Discount Less Popular Products or Services
There may be some products or services that are not performing as well these days. Consider offering discounts on less popular things taking up space in your inventory, or find creative ways to sell them. For example, can you offer some items at a discount as an add-on when customers buy something else? Can you bundle certain items together? Can you barter with other small businesses for goods and services?
Focus on Your Customers' Needs
Your customers' buying habits may have changed during the pandemic. They may shop online more, or may have cut back on certain things. Adjust your business plan and marketing efforts to focus on products and services they really want and need at this time.
Look for Places to Cut Costs
Every little thing you can do to bring in a few extra dollars can help you avoid losing money when you reopen with reduced capacity. Cost-cutting strategies during COVID-19 include:
Cancel non-essential monthly subscriptions and services
Renegotiate with suppliers to get better deals
Streamline your marketing, for example to focus on social media
Get Financial Support to Reopen with Reduced Capacity
Most small businesses will already have taken advantage of support programs set up by the Government of B.C. and the Government of Canada. Community organizations, private companies, and other non-governmental organizations have also stepped up with alternatives to government funding.
Find Out More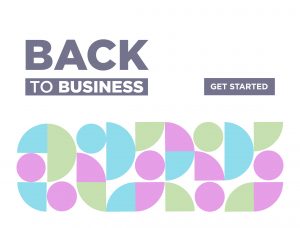 At Small Business BC, we're committed to helping business owners reopen in a safe and successful way. Our Back to Business campaign features specific advice and guidance in the following areas:
Operational Health & Safety
Restart Strategy
Marketing & Communications
Alternatively, visit our BC Business COVID-19 Support Service and connect with our Business Advisors to get answers to your specific questions on reopening.