Cyberthreats: How to Protect Your Small Business
Cybersecurity in the Age of COVID-19
Course Description
Since the beginning of the pandemic, many businesses have quickly increased their online presence and remote operations. Unfortunately, this has led to a rapid increase in cyberattacks. Hackers have learned many small businesses often don't have strong cybersecurity in place, and they represent a soft target.
With 2020 on track to set records for cybercrime, is your business sufficiently protected?
Join cybersecurity expert, Jeremy Colwell, for this informative webinar and learn best practices in keeping your small business protected. This webinar will equip attendees with a fundamental understanding of the main types of cyberthreats, as well as practical steps you can take to defend yourself from cybercriminals who target your business.
What Will I Learn?
the common types of cyber attacks to watch out for

how to protect your data as a small business

strategies and tools to mitigate the risk of a data breach

best practices for staying safe while working from home
Accessibility Month @ Small Business BC

This webinar is part of Accessibility Month at Small Business BC, during September 2020, featuring 17 webinars. With generous support from The Presidents Group and Office of Small and Medium Enterprises, all 17 webinars will feature live ASL interpretation and closed captioning.
Apply for full financial assistance to attend this webinar through the Community Futures Entrepreneurs with Disabilities Program – available for individuals who self-identify with a disability or ongoing health condition.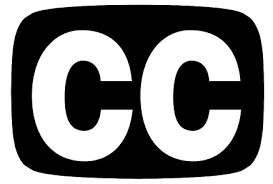 At Small Business BC, our number one priority will always be the health and safety of our clients, staff and service providers. As a result, we continue to deliver all our services online, or over the phone until further notice. View our resources for getting Back to Business, or connect directly with a business advisor through our COVID-19 Support Service.
Our webinars are hosted through Adobe Connect. If you've never attended an Adobe Connect meeting before, please prepare for the webinar and test your connection here: http://smallbusinessbc.ca/adobe-connect/