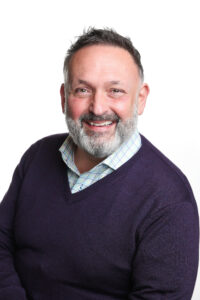 Tom Conway is the Chief Executive Officer for Small Business BC (SBBC), holding the position since joining in April 2019.
Tom brings more than 30 years of senior leadership experience to his role at SBBC, including advocacy, fundraising, and governance. He first ventured into small business when he partnered with his husband to launch a food service company in Chicago, Illinois. Later, they moved to California where Tom became the President and CEO of Easter Seals Central California, and then the Pacific U.S. Regional Director of the global membership organization, YPO.
Tom's career journey then continued to Vancouver, where he served as the Executive Director for the British Columbia Schizophrenia Society before joining SBBC and becoming a dual Canadian citizen.
As the CEO of SBBC, Tom and his team are committed to creating and sustaining a diverse, equitable, and inclusive environment that fosters a sense of belonging for all members of our community. As stewards of BC's small business community, Tom and the team recognize the importance of listening to and learning from diverse perspectives. SBBC strives to create a space where all voices are heard, and everyone has the opportunity to contribute to the conversation to help build trust and strengthen relationships.
When he isn't supporting entrepreneurs, Tom can be found at his favorite local restaurants, whale watching, or outdoors exploring BC's natural beauty.