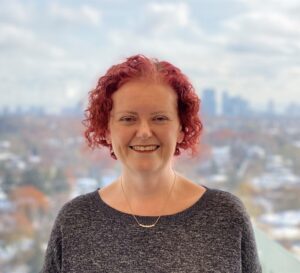 Kelly McBain is a Senior Product Manager of Business Solutions at Moneris. She is a passionate product professional specializing in innovative online and mobile payment systems.  Kelly is always looking at how technical innovation can help solve business problems in the online and mobile space with her keen sense for business needs and creative mind.
Kelly has over 20 years in the payment industry having worked in a variety of areas including sales, operations, audit, project management and now more recently leading a team of driven product managers while managing products of her own.
Prior to working in the payments industry, she worked in the financial sector in fraud and telephony.  She holds a certified Project Management Professional (PMP) designation, is Scrum Master Certified and has completed many courses with Pragmatic Marketing (Foundations, Focus, Marketing).
Follow Moneris on LinkedIn, Facebook, and Instagram.
Follow @Moneris