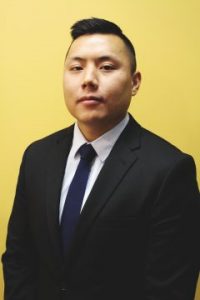 As a young entrepreneur, Jeffrey delved into various industries, gaining valuable start-up experience in a variety of industries including tobacco, music talent management, food processing, packaged consumer snack foods and sales/distribution. As time passed in a full-time job, it became clear that entrepreneurship needed to be a critical aspect of work life in his long-term outlook, and when Pacific M&A and Business Brokers presented itself as an opportunity, all the pieces of the pie seemed to fall into place.
In addition to years in the rough world of start-ups, Jeffrey holds a bachelor's degree in business administration from the Capilano University School of Business and is currently in the process of obtaining accreditation as a Certified Business Intermediary (CBI) as administered by the International Business Brokers Association (IBBA).
In Jeff's spare time, he enjoys supporting his football club Liverpool FC, hiking, cycling, golf and the culinary arts (mainly eating). Jeff is also an avid reader and life-student, expanding his horizon of knowledge through exploration, personal development and language learning. With a bright future and time on his side, Jeff is dedicated to becoming world class in the industry and brings enthusiasm and energy to the team at Pacific.