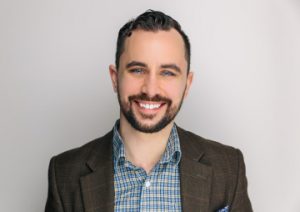 Darian brings over 15 years of experience in marketing, communications and public relations. Throughout his career, he has also been a founder and board member of various foundations and charitable organizations. Through his award-winning Vancouver PR agency, Jelly Marketing, Darian has worked with various local, national and global brands building and executing on their digital & PR strategy. Jelly has recently launched a digital training academy called Jelly Academy for training small business owners.
Darian and his wife Rose live in historic Fort Langley with their children. Some of Darian's personal interests and hobbies include gardening, geocaching and eating tacos. Darian used to compete in both rugby and swimming. Now, he enjoys both at his own leisure.
Darian remains fascinated with the world of start-ups and philanthropy. He loves to see the intersection between charities and businesses to create socially responsible and effective enterprises.