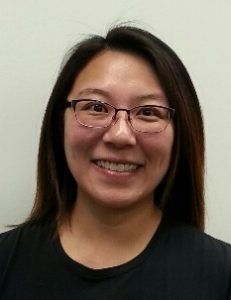 Andress Lee, Regional Product Safety Officer at Health Canada, has been working in various positions at different departments within the federal government for over 10 years.
She started at the meat hygiene program of the Canadian Food Inspection Agency (CFIA) as an inspector. In 2007, she worked at the fish import program with the CFIA as an inspector conducting audits and inspecting importations of fish and seafood products. In 2013, she worked at the shellfish program with the CFIA as a specialist monitoring the marine bio-toxin program and providing recommendations on the opening and closure of the shellfish harvest sites along the pacific coastline.
In 2016, she joined the consumer product safety program at Health Canada as an officer researching, assessing and collaborating in the management of the health risks and safety hazards associated with many consumer products, that Canadians use daily. She has worked with businesses to help them understanding legislative requirements.
Andress received a Bachelor of Science degree from the University of British Columbia. After graduating, she worked in multiple food manufacturing facilities starting from a quality control technician to a quality assurance manager for over 5 years before joining the federal government.