As the COVID-19 pandemic took a wrecking ball to BC's restaurant industry, many turned to apps such as DoorDash, SkipTheDishes and UberEats to survive. While the convenience of these apps was welcome, the substantial cut of the costs they take provided a sting in the tail. With margins already slim for restaurants, it represents an unfair equation for small businesses.
Brandon Grossutti, owner of Gastown's PiDGiN Restaurant, is leading the pushback. His FromTo website is an at-cost food delivery service that offers a more equitable deal for restaurants, drivers and consumers. Their model has no transaction fees, no mark-up of restaurant prices and no percentage of gross amount taken off the order. The only costs are delivery and credit-card transaction fees, both delivered at-cost by the service.
Brandon explains the story behind this 'Made in BC' innovation.
What's the story behind FromTo?
Our mission throughout this journey is to try to rebalance the equation of something (3rd party delivery apps) that hasn't been in the favour of restaurants or drivers since the start. We want to reach a place where it's more equitable for all parties involved.
As early as January, 2020, restaurants started seeing the effects of COVID-19 here in BC. While public health orders were still a couple of months away, people were starting to stay home and it kept getting worse as case numbers slowly grew.
I took action and signed PiDGiN up for the third-party delivery apps. It was a real eye opener for me. I had heard about the exorbitant fees but seeing what it meant in practicality for my business was shocking. I couldn't shake the feeling there had to be a more equitable way of doing this. It was an issue that impacted upon our entire industry and restaurants were suffering because of it.
Luckily, I've got experience in software and I saw an opportunity to bring my skillsets together to build something that could help restaurants through this period.
While we were facing into our first lockdown in March, I started coding on the project that would eventually become FromTo, while simultaneously getting expressions of interest from restaurants here in Vancouver.
I enlisted the help of some local software firms – one that does logistics, one eCommerce and front-end development – and we put together a minimum viable product with end-to-end automated transactions. We processed our first order in early May of 2020. Since then, it's really been about building on that foundation, making the user experience better, improving the driver and restaurant experience.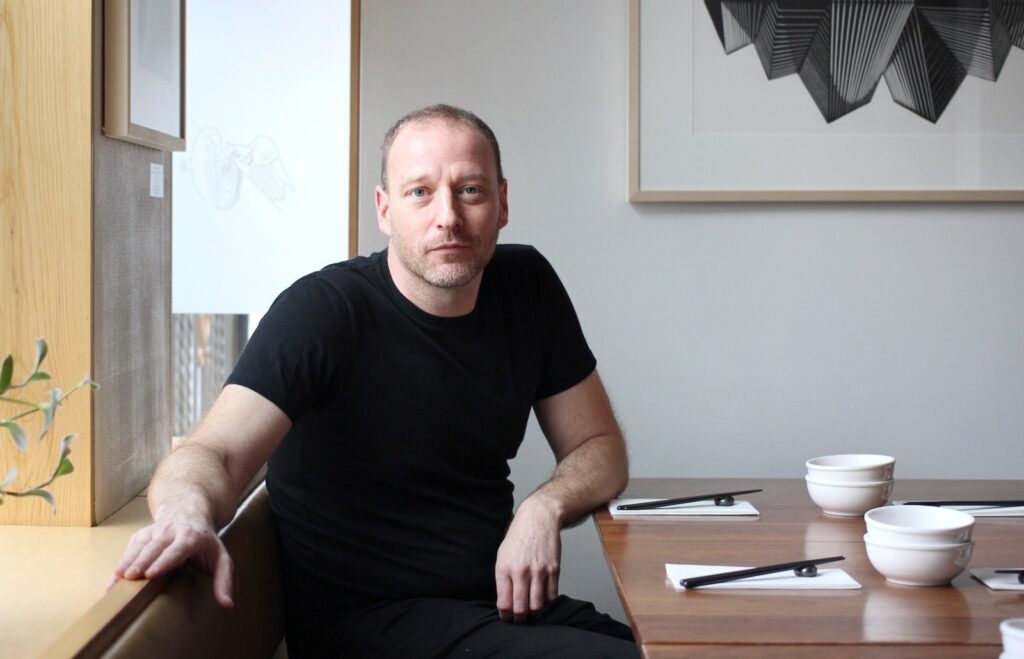 What are the key differences between 3rd party apps and FromTo?
The biggest difference is that we don't charge anything. The restaurants receive 100% of the order minus the cost of the credit card commission process, which we pass through at cost. The driver receives a driver fee, which is a static $6.50 per drive, plus tip. The drivers get the entirety of the tip. Our intention throughout the pandemic (and beyond) is that we have a service that's fair for everyone involved and works for everyone involved.
If a restaurant wanted to join the FromTo platform, what's the process?
One of the things we realized very early was that we're a very small company and we're trying to make this work as best we can. One of our biggest obstacles was how small we were. We landed on an auto-onboarding system last fall. This meant restaurants could come to our website and sign themselves up. We'd send a couple of emails during the verification process and the result is each restaurant is set up with their own dashboard.
From here, they can start putting their products in, their category, hours and logos, etc. If a restaurant can organize all of this, we can get them online really quickly. It's a simple process. I'm a restaurant owner myself so I understand how busy they are.
What's the status of creating a dedicated app for FromTo?
Right now, we're operating as a bit of a hybrid. From the start, one of the most important things for us was to move fast and get this service up and running. The Google Play and Apple App Stores were kind of a barrier to that. So far, we haven't 'app-ified' ourselves yet on the customer or the restaurant side.
We are app-ified on the driver side because of the requirements needed for GPS coordinates. Drivers can download our app and it makes their lives easy because they lead pretty hectic lives. Our next phase is to app-ify the restaurant dashboard. And then, once we have a few more features implemented on the front end, we'll be app-ifying the customer side. Our road map is to hopefully have restaurants working through an app sometime in Q2, with the customer side coming in Q3 or Q4 of 2021.
What are your future plans for FromTo as a service?
We've reached a stage where we're evaluating the ways we can keep our service balanced and equitable for all parties. Like I said, we're not charging anything right now, so we're obviously spending a lot of money to make this happen. We're trying to identify the right ways for us to monetize without being predatory, as some of our competitors have.
Maybe there are ways we can make money on different aspects of this, so that could involve thing like white label delivery, generic logistics stuff etc. that might be able to subsidize the restaurant side. We're looking at lots of different options and we're not going anywhere anytime soon. The goal is to keep building and keep moving forward.
Can you describe the impact COVID-19 has had on the restaurant industry?
It's heart wrenching. It's without question the hardest year I've ever had in business. In the context of PiDGiN, we've made it work and we've fared mostly ok. If I had to estimate I'd say we're down almost 60 per cent on our usual business. At this time of year, with Valentines Day and all, we're down almost 75 per cent.
It's not an exaggeration to describe what's currently happening as an existential threat. This industry has been crushed. In fact, the only industry that's probably been hit harder is hotels. While my own restaurant is relatively small, it's really been about trying to look at the industry as one collective family and less at my own balance sheet every week. Our priority is keeping business where it belongs, locally.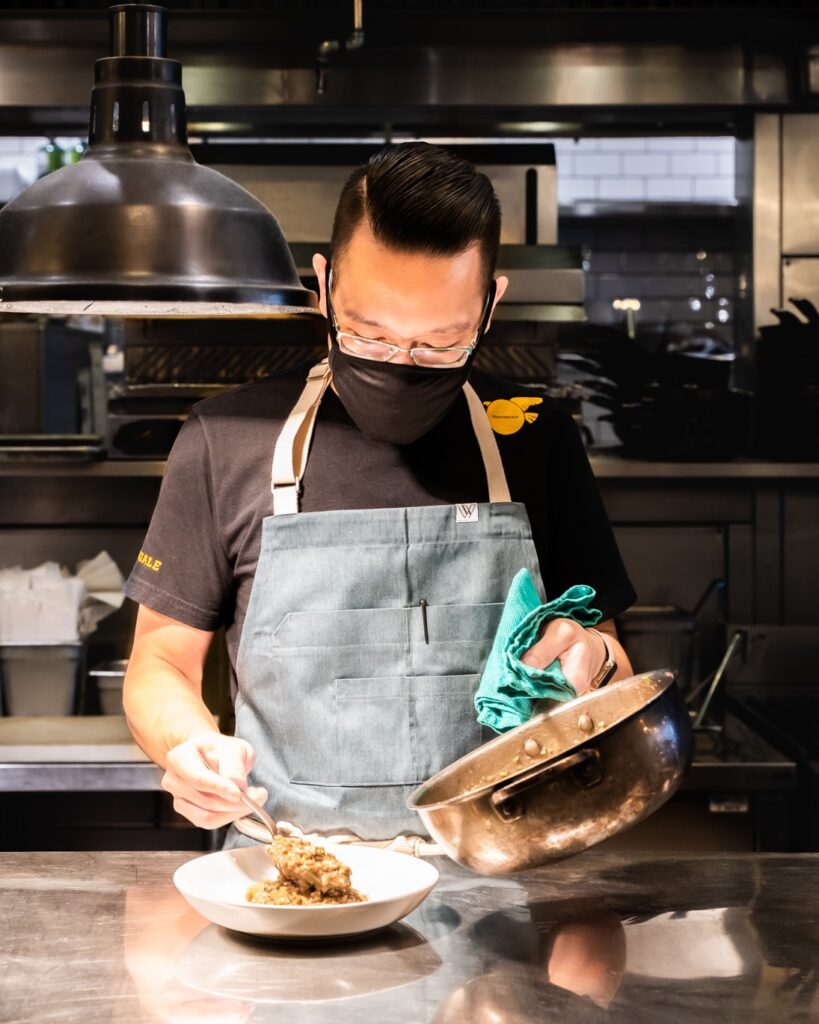 How important is it for people to keep supporting small businesses right now?
It means everything to those businesses. Over the course of the digitalization of our economy convenience has always been the winner. Convenience and price will generally supersede the things that held the fabric together of communities. If we want to retain our communities, we're all going to have to do that little bit better.
One of the nice things to come out of the pandemic has been the movement to support local. We've realized we can't Walmart and Doordash our lives away. If we do, we'll wake up one day and our communities will have fundamentally changed and our local economies will be altered forever. We could end up with all of our services provided by a few huge companies. That's not a situation that works for anyone outside of a small few individuals.
Here to Help
No matter what stage of your business journey you're at, Small Business BC has the resources you need to succeed in 2021. Check out our range of business webinars, our Talk to an Expert Advisories, or browse our selection of business articles.