Nothing brings folks together for the holidays quite like food, but there's more to eat than just a turkey dinner. This season, why not put a few gifts under the tree that will fill hearts and stomachs?
We've rounded up a few of the most exciting and versatile gifts for foodies that come from small businesses right here in BC.
1. Vumami Foods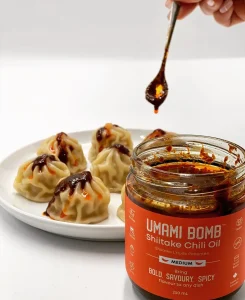 Umami bomb shiitake chilli oil
Vumami's clever Umami Bombs are a fun way for foodies to spice up their next stir fry. These jars of shiitake chilli oil are extremely versatile, adding bold, savoury, and spicy flavour to whatever you're eating.
2. Mother Love Ferments
Six-pack of kombucha
Teas, herbs, and bubbles combine in this healthful and tasty beverage you can box up for the foodie in your life. Get a mixed case to try every refreshing flavour from Blue Alchemy and Holy Hibiscus to Just Ginger and Lavender Lemonade.
3. Ulivit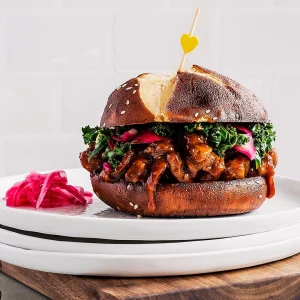 Mix of six plant-based crumbles
Give the gift of "Meatless Monday" dinner inspiration this season. Ulivit's plant-based crumbles come in tasty flavours like Cowgirl Steak and West Coast BBQ. It is a great pick if you're shopping for any vegans or vegetarians this holiday season.
4. Island Elixir Bev Co.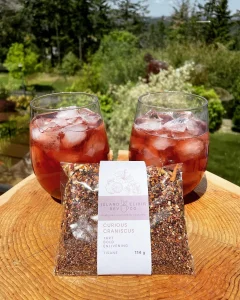 Black, green, and herbal teas
Give them something warm to sip on long after the glow of the holidays fades. These lovely tea blends are great for slipping into stockings and come in delicious flavours like Cinnamon Sunshine and After Dinner Delight.
5. Living Tree Foods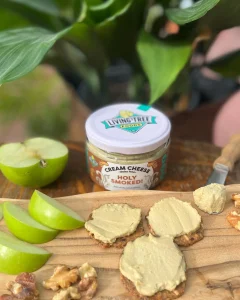 Dairy-free cream cheese
Living Tree Foods' all-vegan line-up of foods makes a great addition to your holiday spread this season. Grab a jar or two of their dairy-free cream cheese for you and a friend to liven up a charcuterie board or make for a satisfying snack.
6. The Good Chocolatier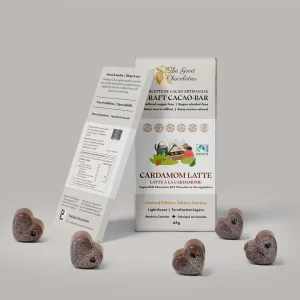 Cacao bars
When only the finest chocolate will do, wrap up a stack of these elegant cacao bars for your foodie friends. These delicious treats are made in Canada from ethically sourced and organic ingredients.
7. Infusion Soy Sauces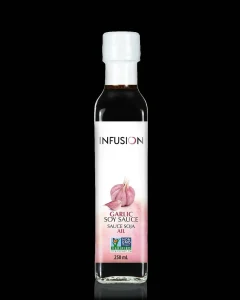 Traditionally brewed and flavour-infused soy sauce
Spice up your foodie friends' pantry with an elevated staple – soy sauce. All of Infusion's sauces are traditionally fermented Japanese soy sauces bottled and infused here in BC with flavours like wasabi, garlic, sriracha, and ginger.
8. Twisted Goat Coffee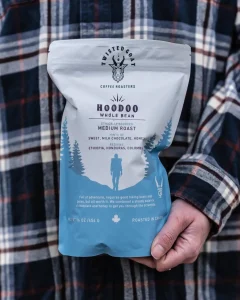 Fresh roasted to-order coffee
These freshly roasted-to-order beans should impress the coffee snob on your list. Twisted Goat Coffee also has subscriptions, so you can give the gift of fresh beans forever.
9. Slow Bottled Sunday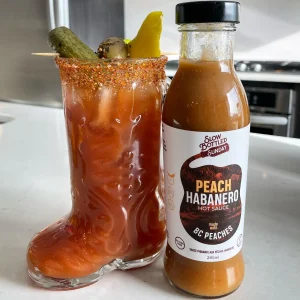 Peach Habanero Hot Sauce
Unwanted fruit turns into sweet success thanks to Slow Bottled Sunday's line of condiments made from local produce. Foodies will be inspired to get in the kitchen and play with the fruity flavours in their next dish.
10. Maple Roch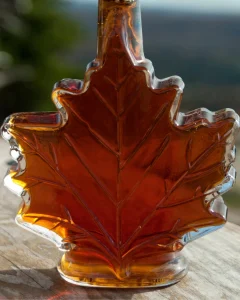 Maple syrup
Perfect to open on Christmas morning, you can't go wrong with a little farm-to-table maple syrup to elevate pancakes and waffles into a splendid brunch.
Small Business BC is Here to Help
SBBC is a non-profit resource centre for BC-based small businesses. Whatever your idea of success is, we're here to provide holistic support and resources at every step of the journey. Check out our range of business webinars, on-demand E-Learning Education, our Talk to an Expert Advisories, or browse our business articles.