Wine Exporting 101
Course Description
Where in the world has your wine travelled? Exporting your B.C. wine is a great option to have your products known by international trade and consumers across the country and beyond, from Alberta to Asia. Expanding your reach internationally is no small task. There are lots of things to consider including having an export plan, labelling, regulations, inventory management, shipping and more; not to mention choosing your next market.
Join us on Wed, Feb 24 as we walk you through step-by-step in preparing your winery for export sales. Featuring speakers Laura Kittmer, Director of Communications from Wine Growers B.C. and Janet Dorozynski, Trade Commissioner for Wine, Beer and Spirits at the Trade Commissioner Service (TCS) at Global Affairs Canada, you'll be in good hands to learn the basics of exporting B.C. wine beyond B.C.
What Will I Learn?
How to export wine interprovincially and internationally

Discover the latest market research highlights for exporting B.C. wine

How TCS can help your business with in-market resources and know-how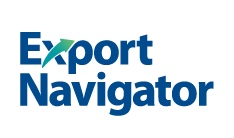 This webinar will take place via Zoom. Instructions to join our Zoom meeting will be sent to you two hours in advance.
At Small Business BC, our number one priority will always be the health and safety of our clients, staff and service providers. As a result, we continue to deliver all our services online, or over the phone until further notice. View our resources for getting Back to Business, or connect directly with a business advisor through our COVID-19 Support Service.
Please note: all webinar participants will also receive access to a recording for seven days after the live session.