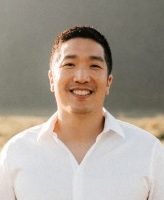 Ted Lau is the owner of Ballistic Arts, an award-winning high-touch digital marketing agency that focuses on growing sales leads for small and medium sized businesses.
He leads a team of creative professionals in digital marketing strategy, video production, graphic design and web development to provide effective ROI for businesses that want to raise brand awareness and garner tangible leads for their business growth.
Ballistic Arts has been recognized and named Business of the Year Finalist 2020 (11-30 Employees) for the Tri-Cities Chamber of Commerce's Business Excellence Awards. Ted is also a host on Canada's #1 marketing podcast Marketing News Canada where he discusses the latest insights on all things marketing, advertising, and communications with today's brightest minds in the industry.