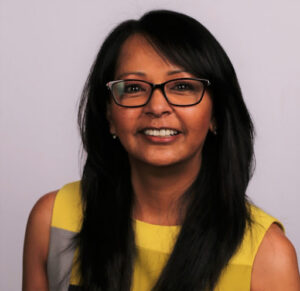 Tanya Ponnan (she/her/hers) is a CPHR professional with over 20 years of HR experience, coupled with NGO international development, and post-secondary educational work locally and internationally.  As a coach, mentor, change management, and emotional intelligence practitioner, Ms. Ponnan utilizes her HR experience to assist businesses to implement diversity, equity, and inclusion (DEI) strategies towards engaging our ever-growing multicultural workplaces.
Ms. Ponnan holds a Bachelor of Commerce degree, and most recently completed her Master of Arts, Global Leadership from Royal Roads University (RRU) with her research focused on inclusion programs in Metro Vancouver's organizations, educational institutions, and civic communities.  Her research was shared at the International Leadership Association's virtual DEI summit in 2021.
She is an active board member with the Canadian Forces Liaison Council (CFLC), BC Division and LaSalle College Vancouver.  In her free time, she is a walk volunteer for the Canadian Company of Pilgrims, Vancouver Chapter.