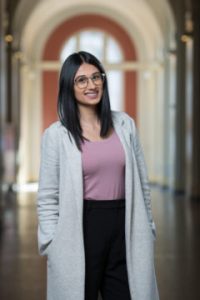 Biography
Roop Johal moved from England to Canada in 2009. She studied at Lordswood and Kwantlen Polytechnic University before proceeding to work in the event production industry for several years. Enamored with the greenery and beautiful mountain views of the west coast, immigrating to Vancouver, British Columbia was a natural fit. With her passion for production management and community engagement, she has built several small and large scale events in both the private and public sectors.
In her free time, Roop loves to practice yoga and enjoys photography. She also has sat on community fundraising boards and contributes to her personal blog on travel and lifestyle. Her goal is to continue to support her community whilst growing her brand in the business sphere.
Roop Johal is the Business Development and Sponsorship Manager at Small Business BC.
Testimonials
"I enjoyed the popup and got a lot of useful information that I plan to follow up with. Great idea to help small business on Vancouver Island. You should consider hosting them in more communities!" Tina Short, Popup Attendee"
Getting To Know You
Where did you grow up? 
Birmingham, England
What's your favourite pastime? 
Playing with my dogs. I am a BIG dog lover.
What's your favourite place in BC? 
Vancouver's seawall is my go-to place for a stroll in beautiful BC.
What's the best thing about working at Small Business BC?
Working in such a vibrant community with strong entrepreneurial spirit is incredible and inspiring.
Articles by roop
No articles yet
Seminars
No seminars available at the moment
Services
No services available at the moment