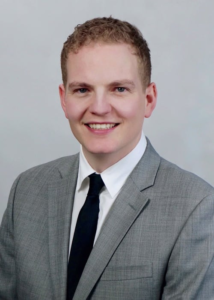 Richard is a co-owner and partner at Murphy & Company LLP where he practices mainly in the area of business law.
He is also the co-founder of various businesses including Trim Hair Salon (Vancouver), Twin Sails Brewing (Port Moody), Mama Said Pizza (Port Moody), Bar Susu (Vancouver), Novella (Vancouver), Published Restaurant (Vancouver) and other ventures. Richard is passionate about working with other entrepreneurs through his legal practice and, in doing so, leverages his experience opening and operating businesses.
Richard was awarded 'Foodie of the Year' by Western Living Magazine for his work in the beer industry and has been recognized by the Vancouver Courier ("Stars of Vancouver") and Georgia Straight ("Best of Vancouver") as a top business lawyer in the City.
Richard lives in North Vancouver with his wife (Sarah) and children Jack and Rosie and enjoys playing the drums, gardening and supporting local restaurants and breweries.