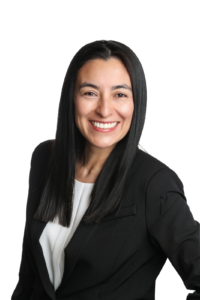 Biography
Paola is the Digital Marketing Coordinator at Small Business BC. Born and raised in Bogotá, Colombia, Paola came to Canada to study digital marketing and to have a new experience abroad. She fell in love with Vancouver and decided to give it a try. She has more than fifteen years of experience in marketing, gravitating towards public service back in Colombia, and non-profits in Canada. As a marketing specialist, her focus is on social and cultural causes. Paola helps entrepreneurs and small businesses become  more visible from a digital perspective and supports SBCC with all of our digital campaigns and promotions.
Fluent in both Spanish and English, Paola also supports small business groups looking for information about our organization in both languages.
Testimonials
No reviews yet
Getting To Know You
Where did you grow up? 
Bogotá, Colombia
What's your favourite place in BC?
Hard question. BC is all beautiful. I can't choose just one. But I'd say there are three main regions: Lower Mainland including Sea to Sky Country, Kootenays, & Sunshine Coast. I haven't been to Vancouver Island yet but I guess I'll add it to this list in the future.
What's your favourite small business in BC?
IndiArts Collective. She's a Colombian entrepreneur located here in BC, promoting and supporting Indigenous artisans from Colombia.
What's your favourite pastime?
Exploring the lower mainland and beyond on my bike and by foot. I love exercising so anything that combines exercise + nature exploration is always my go-to plan.
What's the best thing about working at SBBC?
Making the great entrepreneurs that BC has visible in the digital world, and supporting them with that extra promo push. Personally and professionally, I've discovered so many amazing small businesses through my work that I'm proud to work in such a supportive organization.
Articles by paola
No articles yet
Seminars
No seminars available at the moment
Services
No services available at the moment