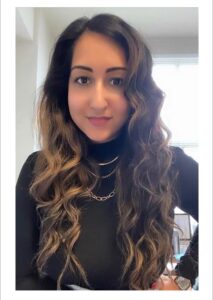 As a Global HR and Recruitment Consultant, Entrepreneur and published Author, Natasha holds a Sociology degree from UBC, an HR Management Certificate, with distinction, from BCIT and CPHR. Natasha also sits as on the Board of Directors for the Vancouver International Children's Festival and a mentor for Locelle and Young Women in Business.
Focusing on her 4 C's professionally (Community, Colleagues, Clients and Candidates) has allowed Natasha to truly love what she does, and who she does it with. She landed her dream job when she opened her own HR and Recruitment Consulting Firm, which has now been through a merger and acquisition in 2020/21. The dream was simple - do good work, with good people.
Career Contacts- helping companies grow and develop their teams, sharing best practices to create diverse and inclusive organizations, and infusing people centered HR protocols and practices to develop and retain their employees
Training Arch - elevating the job seeker, employee and employer through workshops, courses and seminars in a way that works for them. Creating accessible ways to learn and develop; in person, virtually or in pre-recorded sessions
The HR Insider - supporting job seekers with tangible tips to land their dream job, and keep it.
Career Contacts and Training Arch are extensions of her years of dedication and genuine love for HR, Recruitment and Learning & Development.