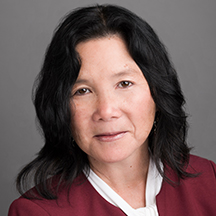 Marilyn Sing, CIPP/C  (Certified Information Privacy Professional – Canada) started IPP Consulting (IPP) in 2016. Based in Victoria, IPP focuses on helping small to mid-sized businesses to meet their obligation to operate in compliance with British Columbia's and other applicable privacy laws. 
Through ongoing professional development to maintain her CIPP/C certification and as a member of the International Association of Privacy Professionals, she keeps herself up-to-date on Canadian and International privacy law.  
As a volunteer, Marilyn has completed a 5-year term on the TELUS Victoria Community Board, a 7-year term on the CRD Arts Advisory Council and is currently serving on the board at the Victoria Foundation.