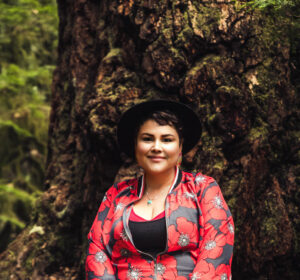 Erika Doehring is a proud Gwich'in granddaughter and is constantly on a journey of discovering her culture and connecting to her story. She has always danced to her own drum and resisted conformity by following her heart. This is something that she brings to her style of coaching and facilitation, using authentic understanding to foster meaningful connections in a variety of spaces.
Erika lives life unabashedly by listening to her heart. She was never one to conform, from performing spoken word to starting her own businesses; from living in many countries to painting in the prairies - Erika has uncompromisingly walked her path and followed her calling.
Throughout her entrepreneurial endeavors, Erika has worked over 10 years as a freelance sales person, writer, marketer and artist. She has been practicing Reiki and meditation for over twenty years. She has studied Fine Art, philosophy and marketing. She is currently studying for her EMBA in Indigenous Business Leadership at SFU.
SPECIALTIES: Art, Colour, Branding, Marketing, Self-Reliance, Reiki, Meditation, Facilitation, Utilizing Art for Self-Discovery, Mindfulness, Crisis Intervention