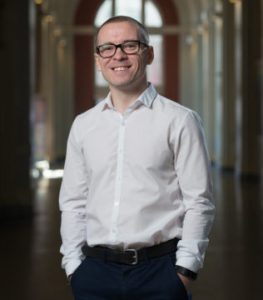 Darren Dunne
SBBC Staff, Writer
Biography
A native of Dublin, Ireland, Darren has an extensive background in journalism and content creation that stretches back over a decade. He has worked at Small Business BC since August 2017.
In his position as Digital Content and Website Manager he oversees the upkeep of the SBBC and SBBC Awards website, writing articles, developing relationships with external bloggers, and collaborating with industry experts on articles of interest to the SBBC community.
Testimonials
No reviews yet
Getting To Know You
Where did you grow up?
Dublin, Ireland
What's your favourite place in BC? 
Whistler
What's your favourite small business in BC?
Ernest Ice Cream
What's your favourite pastime?
Playing soccer
What's the best thing about working at SBBC?
Getting to tell the story of the amazing clients we work with.
Articles by darren
No articles yet
Seminars
No seminars available at the moment
Services
No services available at the moment