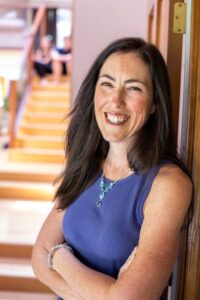 A true HR Generalist, Christina is the leading authority on what it takes to build powerful teams and respectful workplaces. Christina is passionate about helping connect awesome employers with awesome employees.  There is no better call to make than the one telling a candidate that they got the job and there is nothing better to hear than clients telling her how much they love the candidates! 
After 20+ years in HR. Christina founded Praxis Group in 2014 with the idea of helping connect business leaders with practical, applicable solutions to solve tricky employee issues. Through Christina's favourite HR activities of recruitment, training and culture building, Christina elevates teams and organizations.
She is a Chartered Professional in Human Resources and certified by Psychometrics Canada in the Myers Briggs Type Indicator training. Her pursuits include fitness, providing time & energy to her community and family, and when all else is complete, curling up with a good book. Want to see her light up? Chat about the advancement of women and girls, or geek out about logic puzzles, your favourite hikes, or your shared love of DQ Blizzards.
Follow @praxisgrp