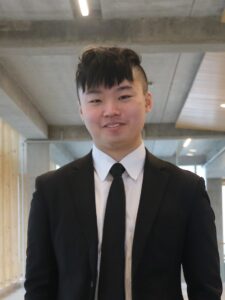 Anthony Wong
SBBC Staff, Seminar Speaker
Biography
Anthony is a Business Advisor Co-op at Small Business BC. He is currently a student at Simon Fraser University, majoring in business administration with concentrations in finance, management information systems, and international business. He is passionate about helping small business owners succeed, and he has worked in both the public and financial sectors, gaining valuable insights into the workings of different industries.
In addition to his business expertise, Anthony is fluent in Cantonese and Mandarin. He understands the importance of cultural sensitivity in business, and is able to provide support to clients from diverse backgrounds.
Testimonials
No reviews yet
Getting To Know You
Where did you grow up?
Vancouver, BC and Hong Kong
What's your favourite place in BC?
Cultus Lake
What's your favourite small business in BC?
BAK'D Cookies
What's your favourite pastime?
Snowboarding, hiking, camping, picnic with family and friends
What's the best thing about working at SBBC?
The opportunity to make a positive impact on the small business community in BC.
Articles by anthony
No articles yet
Seminars
No seminars available at the moment
Services
No services available at the moment