Why Become an Indigenous Entrepreneur?
BC is home to the second largest number of Indigenous entrepreneurs in Canada, with over 2,000 Indigenous-owned businesses located across the province. The number of Indigenous entrepreneurs in BC has grown by more than 20% since 2011.
By becoming an Indigenous entrepreneur you will not only create economic and job opportunities for yourself and others, you will also become an important role model for your family, community and for Indigenous youth.
As Indigenous communities continue to advance self-determination and sovereignty, economic growth and entrepreneurial activity is essential to the vibrancy of future generations.
Have you spotted a gap in the market? Want to do something you're passionate about? Ready to turn your side hustle into something bigger? Get started with SBBC today. 
A Rich History of Indigenous Entrepreneurship and Commerce
Indigenous people have produced and traded goods since time immemorial. Oolichan grease trails – complex trading routes formed through territories where the valuable fish oil was moved – formed a network that ran from the Yukon to northern California.
Pre-contact economic activity went beyond trade – it was ceremonial. Many coastal nations are rooted in potlatch culture. The potlatch served many social, cultural and economic purposes. The gift-giving feast has been described as a form of taxation, a formalized system of wealth distribution.
Colonization brought the reserve system and the federal passing of the Indian Act, transferring land ownership to the Crown. This, along with the banning of ceremonies like the potlatch, disrupted not only Indigenous people's cultural identity but entrepreneurial spirit as well.
Fortunately, the process of reconciliation has brought about some change. A 2018 survey from Vancity reported that 48% of Indigenous entrepreneurs say they experienced systemic barriers five years ago, compared to just 21% now. Non-Indigenous Canadians and businesses are also starting to recognize and acknowledge the historic and legal challenges confronting Indigenous communities.
Efforts are being made to address these challenges and right historical wrongs. But for real change to occur, Indigenous skills and entrepreneurial expertise must continue to be unlocked. Small Business BC is proud to be active participants in the journey of reconciliation.
Support and Resources
CCAB builds bridges between Aboriginal and non-Aboriginal peoples, businesses, and communities through diverse programming, providing tools, training, network building, major business awards, and national events.
Animikii is an Indigenous-owned digital agency. They are a team of experts in different areas all working towards the same goal: social innovation through Indigenous technology. They work in four main areas – website design, custom software, design & branding, and digital communications.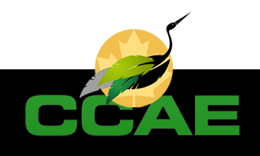 The Canadian Center for Aboriginal Entrepreneurship, Inc. is dedicated to the promotion and growth of Aboriginal Entrepreneurship in Canada.
They provide the following support for Indigenous entrepreneurs:
project management
entrepreneurship training
speaking and writing services, and
consulting to government and Aboriginal businesses, organizations and individuals.
Indigenous Tourism BC (ITBC) is a non-profit, Stakeholder-based organization committed to the continued growth of a sustainable, authentic and culturally rich Indigenous tourism industry in British Columbia.
Tourism is the second highest earning industry in British Columbia, giving Indigenous tourism outfitters new opportunities for economic development and the chance to share living Indigenous languages, cultures, and traditions. Authentic Indigenous tourism experiences top the list for visitors to Canada and offer ways to learn about Indigenous cultures in BC, contribute to vibrant, healthy Indigenous economies and communities, and gain intimate experiences that deepen your connection to people, land, and wildlife.
Indigenous Business Development Services was established in 2017 to expand resources for Indigenous entrepreneurs in BC. IBDS works directly with organizations in BC that operate in or near Indigenous communities and are interested in hosting business development programming in their community.
Recently, IBDS has created an online platform to bring business development programming online in order to expand the reach of programming to all Indigenous peoples in BC. These online workshops are free to Indigenous peoples in BC.
The Native Women's Association of Canada (NWAC) is a National Indigenous Organization representing the political voice of Indigenous women, girls and gender diverse people in Canada, inclusive of First Nations on and off reserve, status and non-status, disenfranchised, Métis and Inuit.
NWAC works on a variety of issues such as employment, labour and business, health, violence prevention and safety, justice and human rights, environment, early learning childcare and international affairs.
Advanced Business Match (ABM) is the most powerful Aboriginal-Driven business event in Canada. ABM connects Aboriginal and non-Aboriginal decision makers to create opportunities for business. ABM Delegates choose to meet one-on-one through the selection of potential business matches using profile information.
Due to the impact of COVID-19, ABM events have moved online in 2020, but are expected to resume in-person once it is safe to do so.
The Indigenous Business Award (IBA) honours excellence while focusing on the success of Indigenous businesses and entrepreneurs. The program offers awardees and their supporters an authentic space to showcase their achievements, build bridges between BC's Indigenous and non-Indigenous economies, and celebrate success, diversity and inclusion.
The purpose of the IWBN is to connect Inuit women across Inuit Nunangat who own a business or are interested in starting one – no experience required. The Network was built to support and assist all Inuit businesswomen at any stage of business development by finding mentors, providing easy-to-read resources, and having a community that will encourage you. The IWBN is made by Inuit businesswomen for Inuit businesswomen and anyone is welcome to join!
Funding and Financing
BDC are the only financial institution in Canada dedicated to entrepreneurs. They offer a unique Indigenous Entrepreneur Loan of up to $350,000 to start or grow a business, whether you operate on or off reserve.
Aboriginal BEST microloans support entrepreneurs who have completed the Aboriginal BEST (Business and Entrepreneurship Skills Training) program and are ready to start a business in Coast Salish Territory.
Vancity's Aboriginal BEST microloan fills the gap between traditional bank lending and the availability of venture capital. Unlike traditional small business loans that are based on business history and collateral, Aboriginal BEST microloans are based on the character of the owner and the strength of the business plan.
Loan Details
Size: Up to $50,000
Type: term loan or line of credit (maximum 25% of total request)
Interest Charged: Prime plus 3%
Repayment Period: Within 5 years
About the Program
This program promotes entrepreneurship in Indigenous communities and seeks to increase the number of viable Indigenous-owned businesses. The program has 2 components: access to capital and business opportunities.
Access to Capital
The program provides Indigenous businesses with access to non-repayable contributions for:
supporting eligible business proposals
leveraging additional funds
The National Aboriginal Capital Corporations Association (NACCA) manages the program and distributes the funding through a network of 59 Aboriginal Financial Institutions (AFIs) across Canada. The AFIs can offer capital and other business support services to Indigenous businesses. To find out more about AFIs, visit What is an Aboriginal Financial Institution.
The amount of funding available for a business proposal depends on its scope and its estimated budget. Individual Indigenous entrepreneurs may receive up to $99,999 in funding assistance.
Small Business BC Resources
The vast majority of Indigenous businesses are small-medium sized enterprises, which have been hardest hit by the Covid-19 pandemic. Recovering, reopening or pivoting during these challenging times should not be done alone. We are here to help.