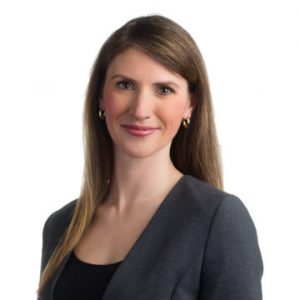 Biography
Sara Clark is the VP of Strategic Projects at Small Business BC, currently overseeing a number of special programs and government initiatives. In addition to previous roles such as the VP and Director of Marketing, she holds a Project Management Professional (PMP)® Certification, a diploma in Marketing Management and a Bachelor's degree from the University of British Columbia. Sara participates in various small business and economic development focused groups and committees, including the Downtown Vancouver Business Improvement Association's (DVBIA) Policy Advisory Council.
Testimonials
No reviews yet
Getting To Know You
Where did you grow up?
In beautiful BC!
What's your favourite place in BC?
The Okanagan
What's your favourite small business in BC?
Hard question! Currently, the breweries of Brewer's Row (Port Moody)
What's your favourite pastime?
Working out
What's the best thing about working at SBBC?
Our wonderful staff and partners. And of course, all the inspiring small business owners we get to speak to.
Articles by sara
No articles yet
Seminars
No seminars available at the moment
Services
No services available at the moment