Jaimie Davis is the founder of Jada Creations, an Indigenous jewelry business based in Terrace, BC. Jaimie is a multi-disciplined award-winning artist and solopreneur from Gitx̱san & Nisga'a Nations.
Through her beautiful works, Jaimie is reclaiming her identity as an Indigenous woman while working to create a space where her son can grow up without ever having to question her identity.
Among the many awards earned by Jaimie in recent years, she was the inaugural winner of our Best Solopreneur Award in 2021. Ahead of our 2022 Awards, Jaimie was gracious enough to share her powerful story and her experiences in taking part in our SBBC Awards.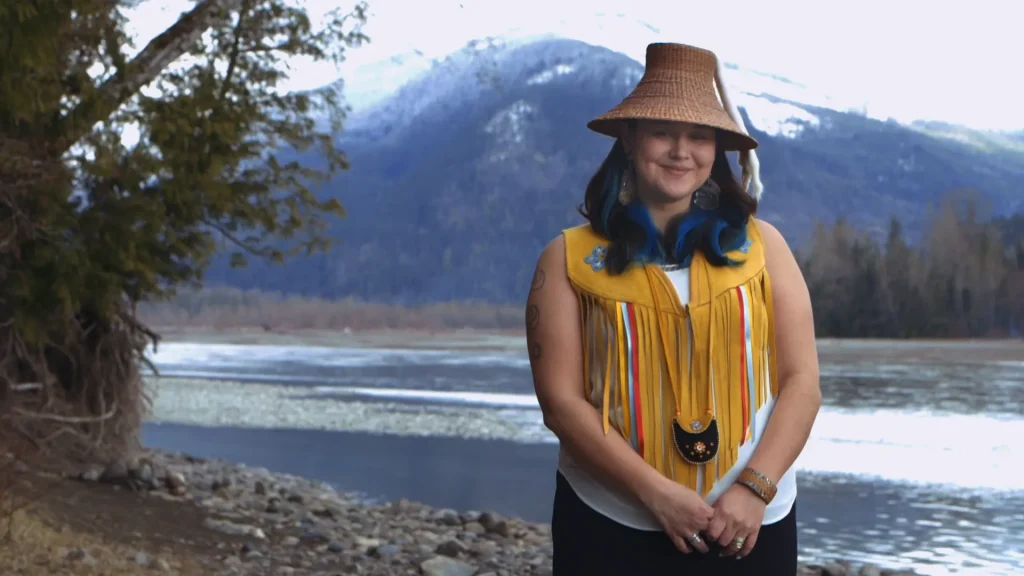 How did you become an artist?
Throughout my life, I've worked multiple jobs just bouncing from industry to industry. I had a stint working in mining, I had a job in the banking industry – I was just trying to find my niche really and never really feeling fulfilled in what I did.
Prior to becoming an artist, I was a cedar weaver. I was learning as I went and started making cedar woven jewelry designs. Around this time, I had a summer contract working at the visitor info centre in the Nass Valley, I was the artist in residence there. It was through this work I started feeling that gravitational pull taking me back towards my culture. I was learning more about my culture each day as I talked to the tourists about it. The more I learned, the more I wanted to learn. It all just grew from there.
I applied to the Freda Diesing School of Northwest Coast Art and enrolled in their three-year program. It's been the most incredible journey for me. It's been healing to me, both spiritually and mentally.
Stepping on this path and becoming an artist has reconnected me to my culture, it has enabled me to find and use my voice. It's also allowed me to find my truth and live my truth. Not only as a person, but as an Indigenous woman.