Ed and Natasha Tatton are the dynamic husband and wife behind, BReD, a fixture in Whistler's beautiful Creekside neighbourhood.
BReD is an artisanal bakery and café known for their 100% plant-based and vegan friendly treats. Sustainability is also a key part of the menu at BReD, with every coffee purchased resulting in a tree being planted. If that's not enough, this powerhouse duo are working toward earning their B-Corp status.
Ahead of our 2022 Awards, we caught up with Ed and Natasha to learn about their journey from England to Whistler, how they've grown as entrepreneurs, and their experiences in taking part in the SBBC Awards.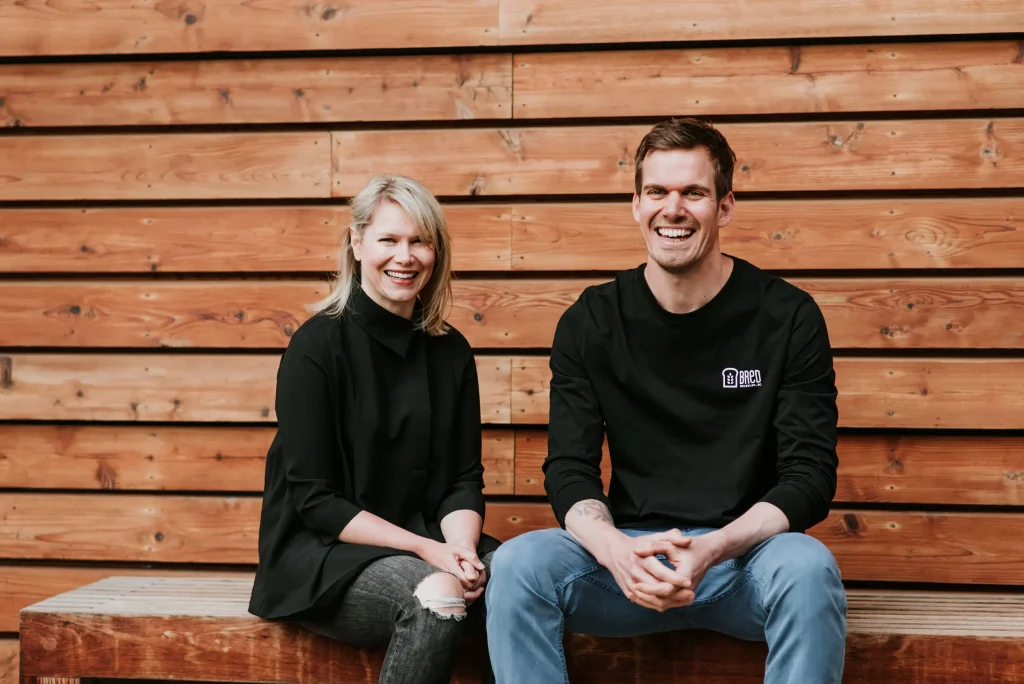 Tell us the story behind BReD
Ed: I've been a chef working in kitchens since I was 13. I always had a passion for food, whether it's eating food, cooking food – I think my love of bread just grew from there really.
Natasha: We moved to Whistler in 2013. It was supposed to be six months in Whistler, followed by six months in Montreal. Seven years later, we're still in Whistler. It definitely captured our hearts and we wanted to live here longer term.
Ed: I brought my passion and experience of baking to the restaurant I was working at here in Whistler. I started the bread program at the restaurant and started making it on my days off to give to friends and the local yoga studio we were a part of. People would start smelling it and ask where they could buy it from.
We soon started talking and got the idea there was a demand for this kind of bread. I spoke to the restaurant and asked if I could rent space from them. They didn't do lunch, so there was a window during the day I could bake and it wouldn't impact upon their normal operations. It was all done through Facebook; I'd bake 30 loaves and sell them each week. It really just grew from there over the course of about 18 months.