Lynn-Marie and Melissa-Rae Angus are the sister co-founders of Sisters Sage, an Indigenous brand that hand-crafts wellness and self-care products inspired by their culture and traditions.
This dynamic duo is loud and proud about their Indigenous heritage, and highlighting the unacceptable socio-economic gap between Indigenous and non-Indigenous peoples across Canada today. After lifting the Best Community Impact Award at the 2021 Small Business BC Awards, we caught up with Lynn-Marie to learn more about this mission-oriented and inspiring small business.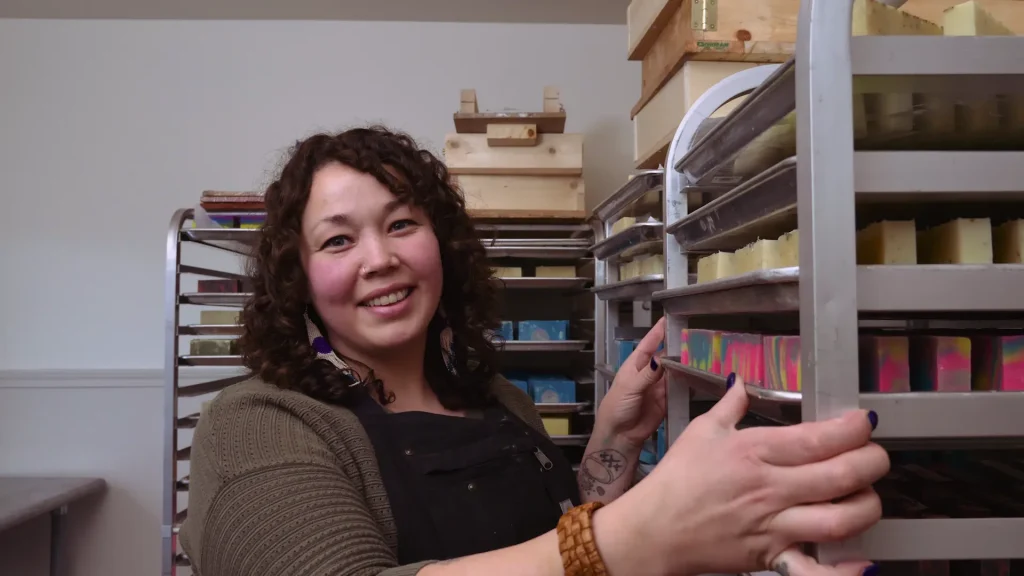 What's the story behind Sisters Sage?
When we started off, I don't know what we had planned. I wanted to make some money and create a safe space for my sister and I to work and get out of the construction industry that was such a toxic environment.
Quite honestly, we didn't have products and we didn't really have an idea. Manifestation is the word I often come back to, because I just put it out into the universe and hoped the creator would get me out of this horribly unsafe situation and find my own freedom. We knew whatever business we would start had to be Indigenous-focused. We could have been selling cars, but they'd have to be Indigenous cars.
Melissa was interested in making bath bombs, and I had an interest in soap making. To be honest, I had never made a single bar so the manifestations had to combine with a lot of hard work and research. Being in business is like a science, right? So many people study this for years, they get Masters Degrees and then they start. We just jumped in with no experience, no knowledge. But this is what I wanted to do, and I had to do it. I had to trust what we were doing would be well received and that if I brought my own authenticity and integrity to the business it would work.