My strategy is to not pretend I'm an expert on all this stuff, rather to surround myself with people who are and go from there.
In a little over 12 months, Land and Sea Brewing has made an outsized impression on the community of Comox. With a stated vision to create a welcoming hub for his community, owner Jason Walker devised a space that includes a bright and welcoming tasting room, as well as an open kitchen that's always a hive of activity.
Plaudits have swiftly followed, headlined by the awarding of "Best Brewery Experience" by the BC Ale Trail for 2019.
"We're still in our first year of business, so to be recognized by our community with an award decided by public vote is amazing," says Jason.
"I'm a customer experience guy first and foremost and the team we have put together in a short time is incredible. They are the brand. They are everything and we're lucky to have such great people."
Putting Down Roots
Before he founded Land and Sea Brewing, Jason spent 15 years in the market research business. His work as a consultant saw him bouncing from town to town thanks to a heavy travel schedule. With a young family at home, owning his own business gave him the flexibility to spend more time with the people he loved.
"For the last 15 years I was travelling a lot for work. I was getting tired of the travel. I love being at home and I love being with my family," he explains.
"In my previous job I had been giving people advice on how to be better, to question assumptions and make business decisions. It was time to follow my own advice, so I combined that with my entrepreneurial itch and decided to put a plan together."
The Challenges of the First Year
As Jason soon found out, there's no instruction manual for becoming an entrepreneur. The transition from market research professional to brewery owner has been a learning experience. He's survived the first year by tackling challenges directly and building a superstar team.
"My strategy is to not pretend I'm an expert on all this stuff, rather to surround myself with people who actually are and go from there.
"I've learned a lot so far for sure. Would I do things differently next time? Probably. Did I spend more money than I wanted to on the build? Yea, big time.
Setting up a brewery involves dealing with a lot of regulatory frameworks and approvals. It can be challenging!
We're in a small community and in this type of business you can't really forecast cashflow easily; you just don't know what each day will bring. Cashflow in our first year has been the biggest challenge I feel. I wish I would have had a better line of sight on costs."
Looking Ahead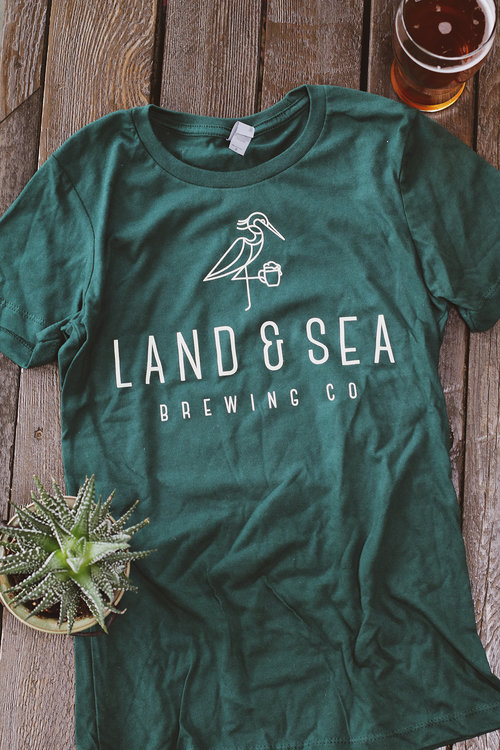 With a year in the books, Land and Sea Brewing is well positioned to begin plotting future growth. Exciting plans are afoot, and the team are building towards next year's busy summer season. Despite this positivity, an entrepreneur can't get too ahead of themselves.
"We're still learning here and I'm trying to look through the windshield and not the rear-view mirror as I tell my team"
"I don't have any crazy growth plans. For people in our industry, it's about getting bums in seats, bringing more people through the door and creating lots of fun things to do. We're still in our first year and my focus is on the room, which is something I can control right now. It's about building positive interactions with Land and Sea. Any farther out would be premature. We're still new but we have a lot of potential to grow. It's an exciting time."
Reaping the Rewards
From speaking to Jason, it's clear entrepreneurship is a challenge. Our intention isn't to sugar coat the work involved and it's fair to ask if the endeavour is worth it?
"For anyone thinking of starting their own business, go for it!
"Oh, 100%, we're doing it, we're building something here. It's going to be a success and there's no option to fail. It is fun, it is what I wanted, and it's a ton of work. I'm working four times as hard and making a third of the wage. The reward lies in the long-term goals, working to build something big and being a part of our community.
"I would advise putting a good, vetted plan in place, be nimble and surround yourself with people who compliment your skillset."
——————
Take the Next Step
Ready to follow Jason's example and start your own business? Small Business BC's is here to help you at every stage of the process.