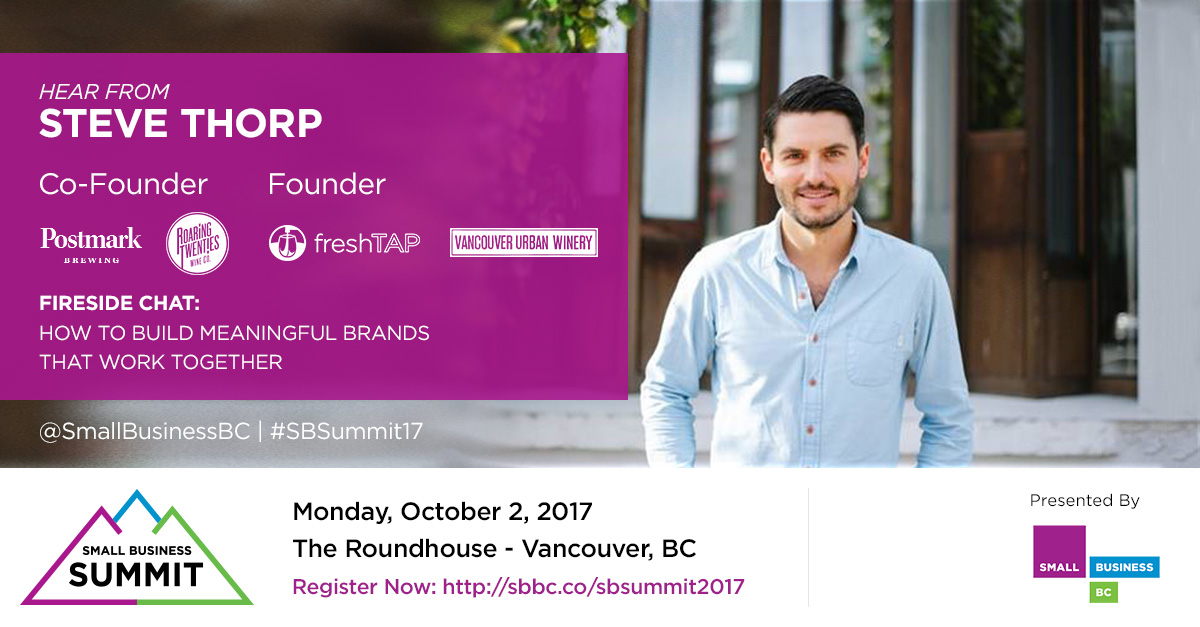 Steve Thorp began his entrepreneurial career early, founding his first business, ST Marketing, at the age of 20 while studying business at Capilano University.
After 6 years working throughout Canada representing brands from all over the world, Steve moved on to develop The Antidote, a unique marketing agency working with some of the most influential beer, liquor and sports brands.
While traveling for clients, Steve began to study the fast-growing wine-on-tap category to bring the opportunity in Canada. Thus, FreshTAP was born. Steve has passed on his operational responsibilities to new members of the team, making room to operate and lead The Settlement Building and the collective of brands under that umbrella – Vancouver Urban Winery, Postmark Brewing and Roaring Twenties Wine Co.
Hear how Steve built his brands to work independently and cohesively at the Small Business Summit in October 2017.