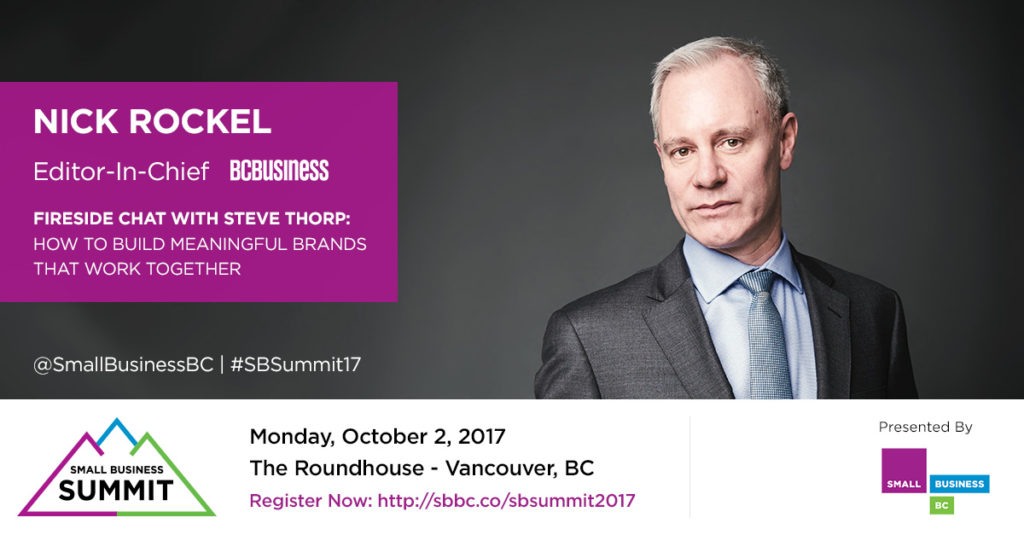 Nick Rockel is editor-in-chief of BCBusiness magazine. A former editor-in-chief of Vancouver magazine, he has written and edited for many North American publications, including the Globe and Mail and Institutional Investor.
Nick, who holds a BA in English and classical literature from McGill University, is a member of the American Society of Journalists and Authors.
Nick will interview Steve Thorp of Postmark Brewing, Roaring Twenties Winery and the Vancouver Urban Winery in a Fireside Chat at the Small Business Summit in October 2017. Buy your tickets today.