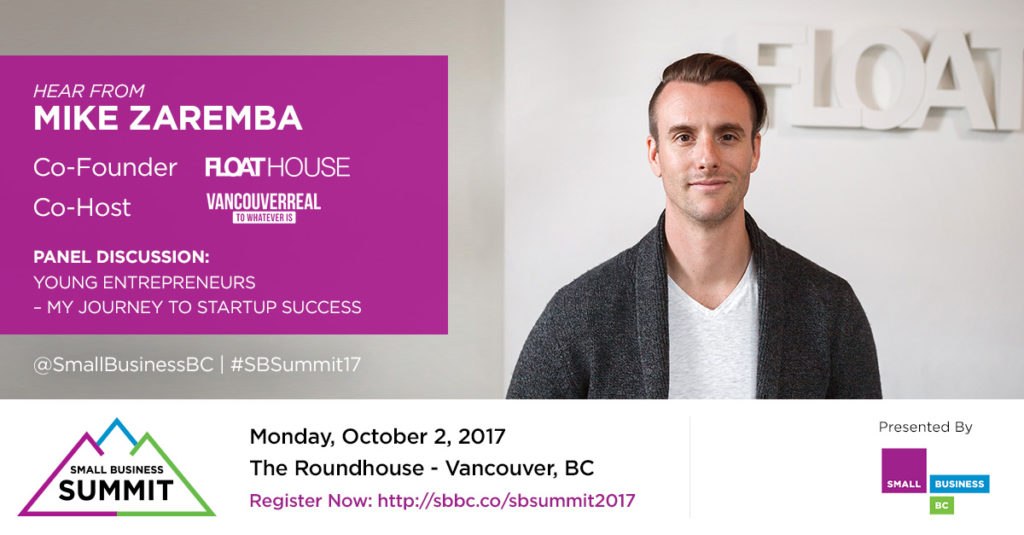 Mike Zaremba is the Co-Founder of Float House, Vancouver's first commercial float centre in over 20 years, which has bloomed into a hub for those looking to optimize their holistic health centred around flotation therapy.
Mike is also the Co-Host of the Vancouver Real podcast, an audio and video talk-show style podcast, often broadcasting Live on Facebook from their Gastown street-level studio. The show provides an alternative platform for the amazing people of this land to be discovered through extended conversations dedicated to cultural evolution.
Mike will moderate the Young Entrepreneur Panel at the Small Business Summit in October 2017. Buy your tickets today.