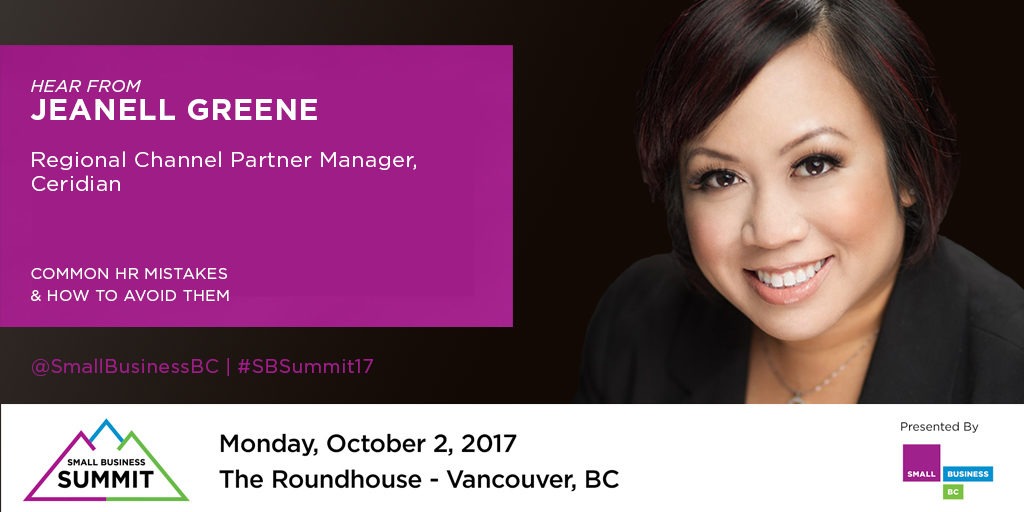 With over five years of experience in the business development world, Jeanell is well versed on how to help small business succeed. She brings that expertise to her current role as Regional Channel Partner Manager at Ceridian.
She works collaboratively with Ceridian's Marketing, Sales, Operations, and Leadership teams to craft strategies, campaigns, and Thought Leadership events to help drive new opportunities.
Hear from Jeanelle about Common HR Mistakes and How to Avoid Them at the Small Business Summit in October 2017.