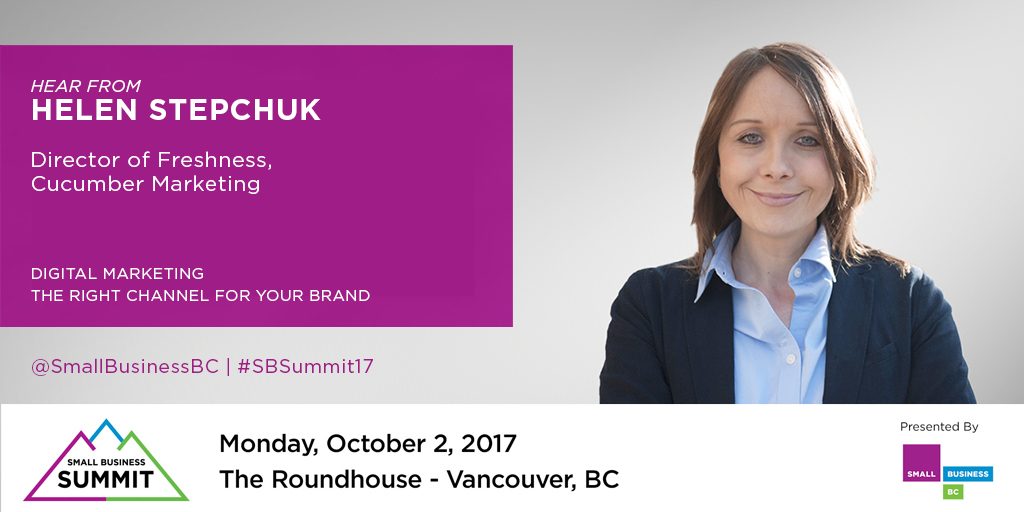 Helen has been a marketing professional for over 15 years. Her career began as a project manager at a web design studio. Now, she runs her own marketing agency managing a team of web developers, advertising, and marketing professionals. Helen and her team work with small and medium-sized businesses across the country. No day is the same – their clients vary from lawyers to retail or medical.
Helen puts her years of experience to good use by volunteering her time as a mentor at FWE as well as with Junior Achievement BC. When Helen's not in the office, you can find her practicing yoga (of course) or enjoying Vancouver's great outdoors with her husband and daughter.
Helen will be sharing her thoughts on digital marketing at the Small Business Summit in October 2017. Buy your tickets today.