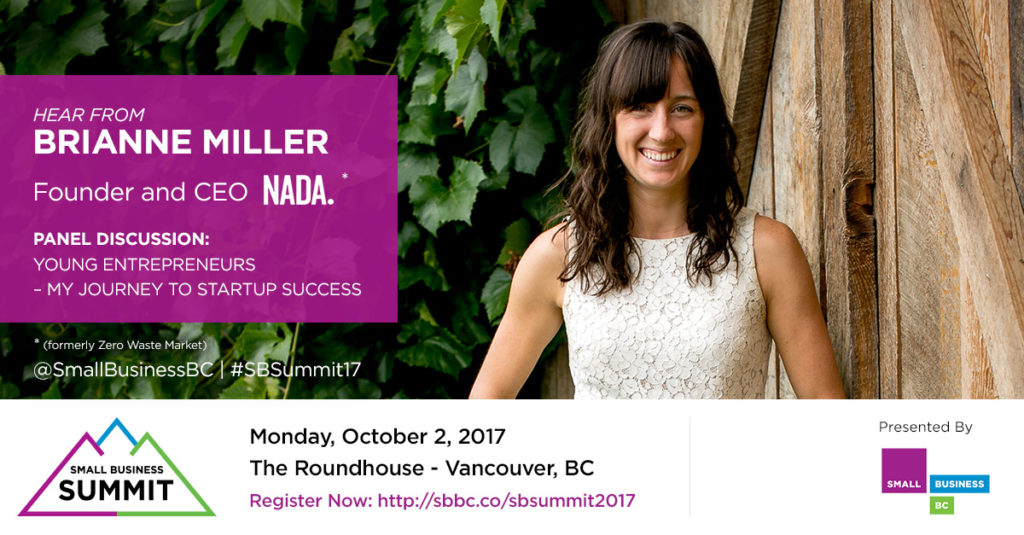 Brianne Miller is a marine biologist on mission to reduce the impacts of our food system on the oceans. Fed up with seeing seemingly endless plastic pollution on some of the world's most remote shorelines, she decided to tackle food and packaging waste throughout the supply chain.
In 2015, she founded Zero Waste Market, Canada's first package-free grocer. Now known as Nada, they offer a range of locally and ethically sourced package-free foods and products, including bulk dry goods, liquids, produce, home care items, and long-lasting alternatives to single use disposable plastics (think compostable toothbrushes and stainless steel containers).
Brianne's team at Nada is working hard for a just food system – one that supports a thriving local economy and connects people to their food. Their pop-up shop has been based out of the Patagonia Vancouver store and they are opening their flagship retail store in East Van later this year.
Brianne will be part of the Young Entrepreneur Panel at the Small Business Summit in October 2017. Buy your tickets today.