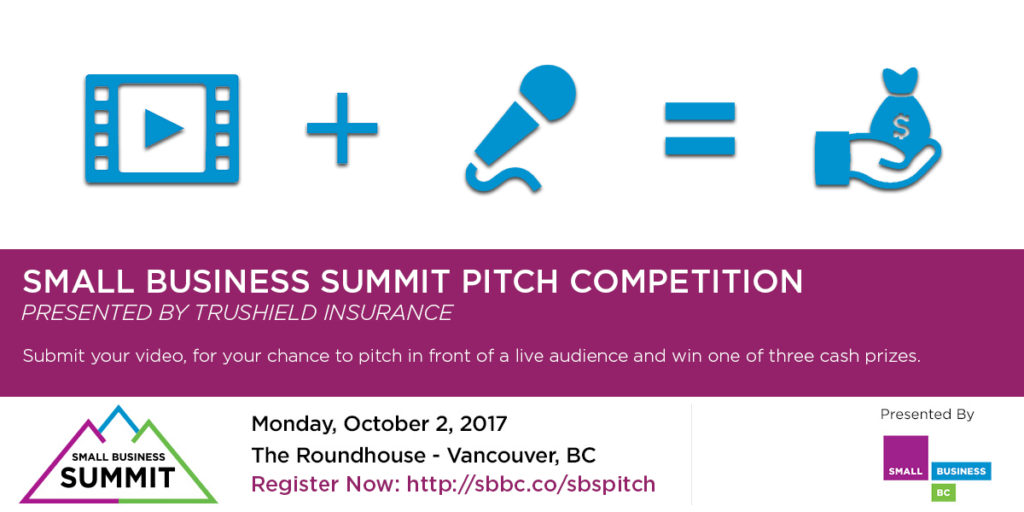 Small Business BC and TruShield Insurance have partnered to launch the Small Business Summit Pitch Competition. This fun and interactive event challenges aspiring entrepreneurs and small business owners alike to come up with a killer business idea and pitch it to a panel of expert judges, in front of a live audience. Below, we lay out everything you need to know to be considered.
The Video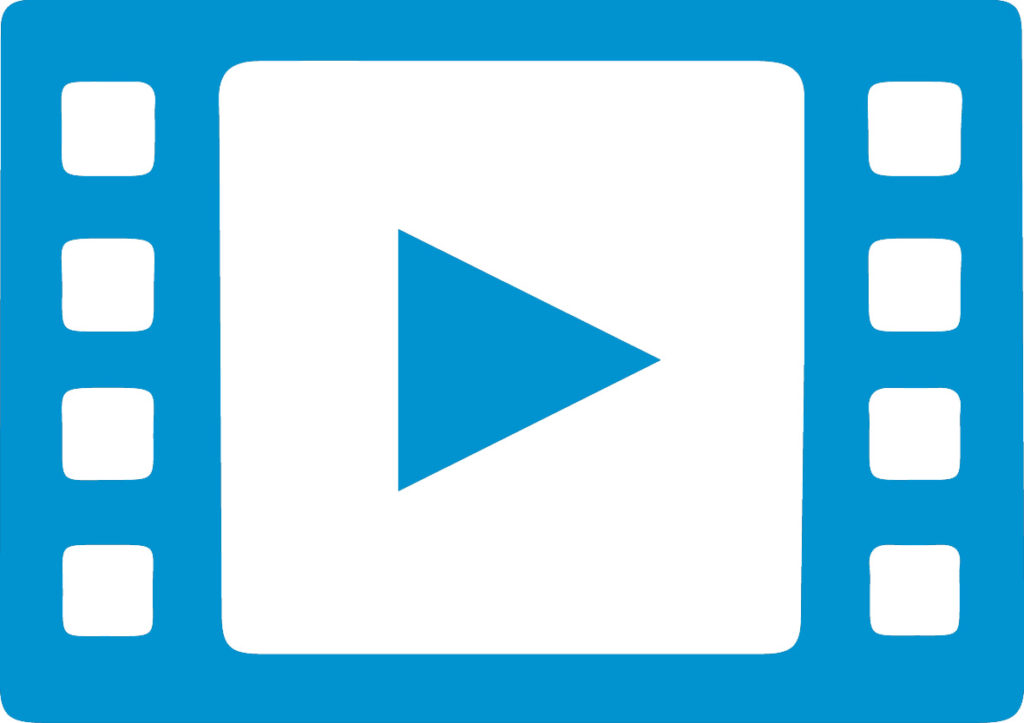 Submit your two-minute video, by September 20, 2017, to present what problem your business is working to solve, and what successfully solving that problem looks like. Get creative. Make it personal. Make it memorable.
A panel of expert judges will review the videos to narrow down competition to the Top 6 finalists.
Please note that should you successfully progress to the Live Pitches Small Business BC reserves the rights to share your video pitch on social media and the Small Business BC website, to promote the event.
The Live Pitch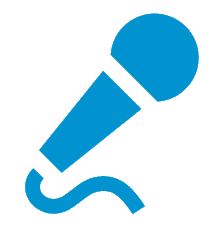 Between 9:00 AM and 10:00 AM, the Top 6 Finalists will present their pitch, and answer Q&A from the panel of expert judges, in front of a live audience at the Small Business Summit on October 2, 2017 at the Vancouver Roundhouse Community Centre.
This interactive and fun event will provide you with the opportunity to showcase your idea and receive valuable feedback and a chance to win a cash prize.
The Winners

Winners will be announced and presented the cash prize by Trushield Insurance at the Small Business Summit Evening Reception.
1st prize –$1000  |  2nd prize – $350  | 3rd prize – $150
Apply For Free
First register for the Pitch Competition via Eventbrite. You will then be prompted to upload your pitch to Dropbox.

Video Requirements
On completion of the form you will be prompted to upload your pitch to our Google Drive. Please name your file in the following format: Name of Registrant-Name of Business-Pitch.
All videos must be two-minutes or less and tell us:
The problem your product or service solves
Who your target market is
Why your business model is feasible
What successfully solving this problem will look like
The Specifics
Video pitch submissions will be limited to 100
Companies or individuals pitching, must be available to pitch in person at the event on October 2, 2017.
Only one video may be submitted per company to the contest.