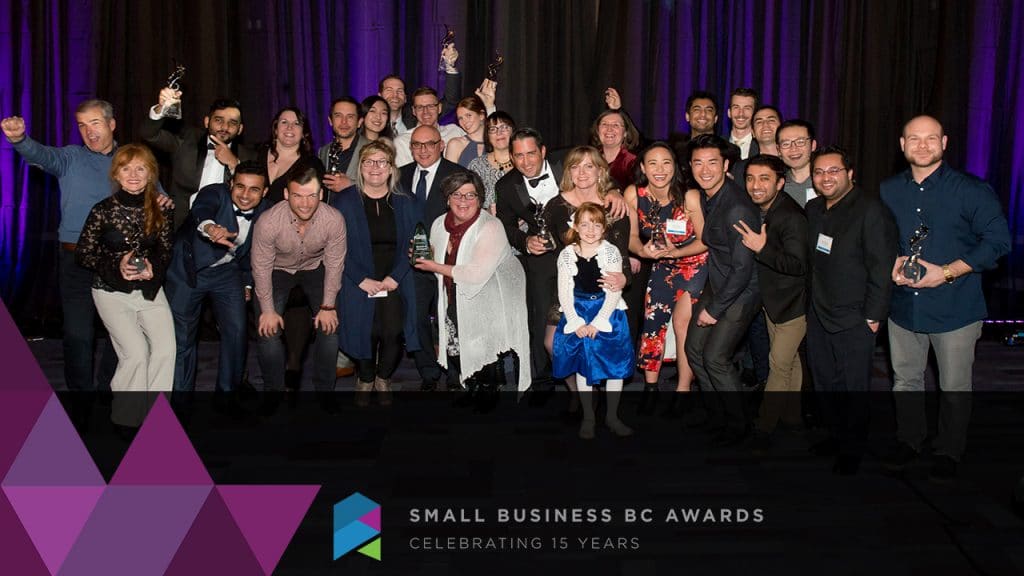 ENTREPRENEURS WORK 365 DAYS A YEAR. TAKE ONE DAY TO CELEBRATE AT THE SMALL BUSINESS BC AWARDS.
British Columbia's small business owners make our province the best place in the world to live, work and play. It's only fair they get a little recognition, right?
The Small Business BC Awards are the largest awards of their type in the province. They exist as a celebration of entrepreneurial achievement, and to give nominees a platform for further success. This year also marks a milestone in the life of the awards, our 15th anniversary, so we've got an extra special night planned.
Thank You for Attending!
The 2018 Small Business BC Awards took place on February 23, 2018. On a magical night of celebration, networking and fun, we crowned this year's amazing group of winners.
Next Year
Now is the perfect opportunity to prepare your small business for the 2019 Small Business BC Awards! Nominations open on October 1, 2018.
Sponsorship Opportunities
Interested in sponsoring the 2019 Small Business BC Awards? View the sponsorship package,