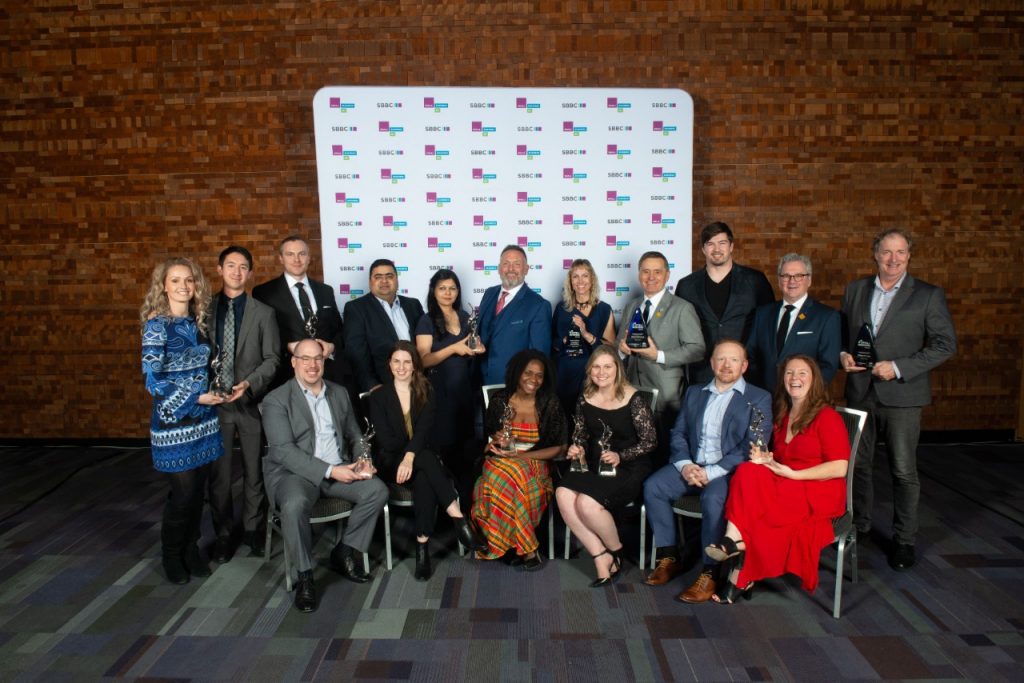 Small Business BC Awards Update
Normally, October 1st is the day we open nominations for our annual Small Business BC Awards. Like most other things in 2020, our Awards are going to look a little different this time out. We wanted to give you a status update as we continue putting our plans together.
2020 has been a year of upheaval across the business world. With social distancing and public health guidelines remaining in place, we've been hard at work planning how our 18th Annual Small Business BC Awards can celebrate the achievements of our community in a safe and memorable manner. As we continue working hard in the background to deliver a unique awards experience, we look forward to sharing the details with you when the time is right.
Make sure you're following us on social media, and keep an eye on smallbusinessbc.ca for the latest updates.
Celebrating the successes of small business is more important than ever, and we can't wait to celebrate with you once again in the months ahead.
Small Business BC Awards Team
---
Small Business BC Award Categories
In 2020, we offered eight award categories that cover the entire spectrum of the business world. Whether you've been operating for years, or are still in the planning stages, there's an awards category for you. The categories were as follows:

Open for Business Awards
For the third year in a row, we were joined by the Open for Business Awards. The Open for Business Awards recognize and celebrate communities that have cultivated a business-friendly culture that allows small business to flourish. These Awards provide an important platform for local government to learn and share Best Practices, while showcasing winning initiatives that have contributed to the success of local businesses. Managed and delivered by the Small Business Roundtable Secretariat, the Open for Business Awards encompass three categories:
Your 2020 Small Business BC Award Winners
At a glittering gala on Friday, February 21, the eight winners of the 2020 Small Business BC Awards were named. Click the link below to view our deserving winners!
Sponsorship Opportunities
Interested in sponsoring the 2021 Small Business BC Awards? View the sponsorship package,