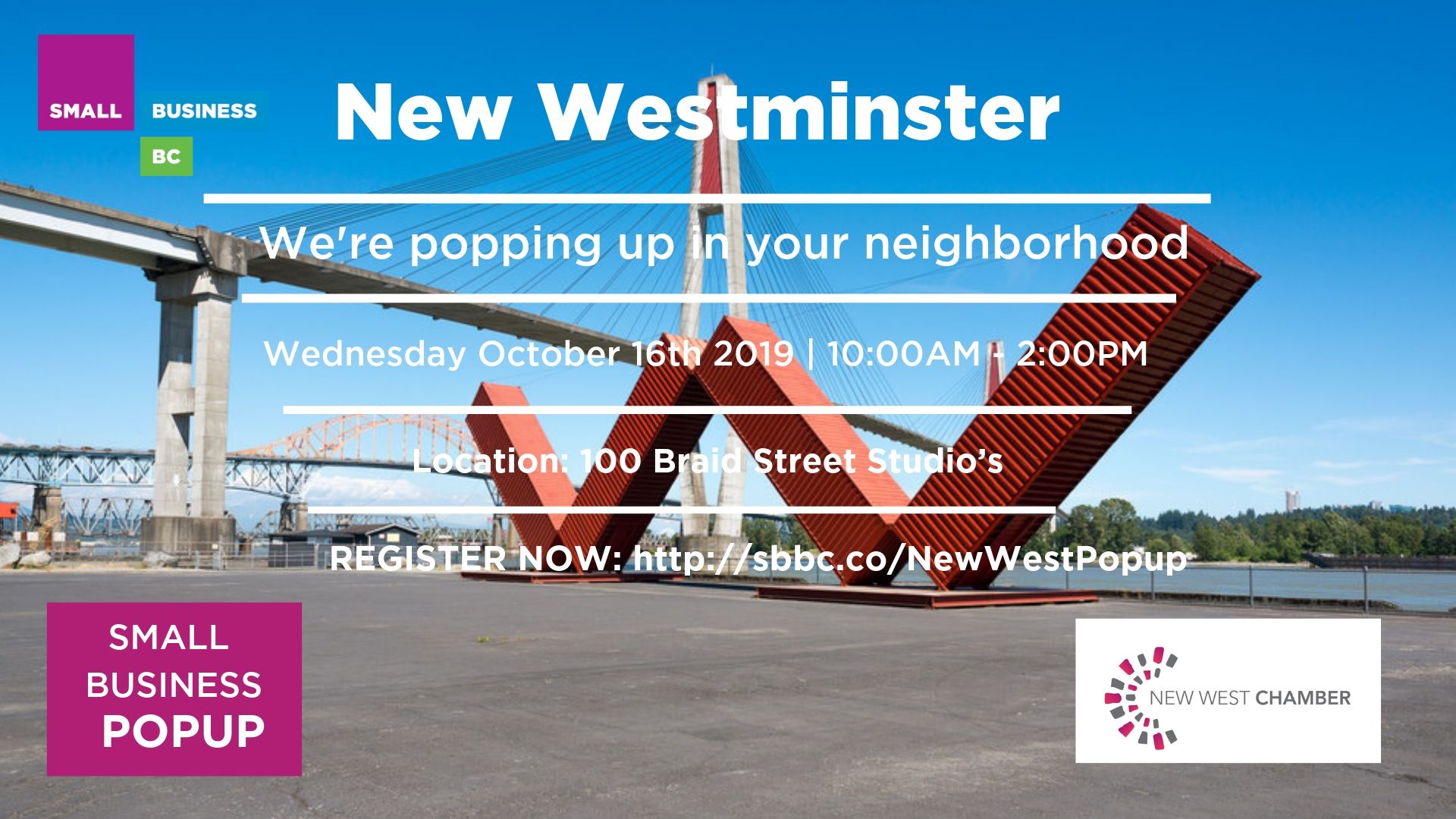 Coming to Your Neighbourhood
Small Business BC is British Columbia's premiere resource centre for knowledge-based business products and services. Though we're located in Vancouver's Waterfront Station, entrepreneurs around the province have made use of our services by attending one of our Popup events in their community. No matter what stage of business you're at, you probably have questions. And our team has the answers.
Our free Popup events give you the opportunity to learn the key steps in the business startup and growth process and introduce you to the support services available to you. Interested in attending? We'll be visiting the following areas in the coming months:
New Westminster
New West, we are popping up in your neighbourhood! Join us by the Fraser River on Wednesday, October 16th for a FREE one-day Popup at 100 Braid Street Studios.
Meet with a Small Business BC Advisor for a free, 20 minute, private consultation.  Learn the key steps of a business startup and growth process and find out about the support services available through Small Business BC.  These sessions support an open flow of questions and a safe environment to learn the foundations of starting a business.
Date/Time: Wednesday October 16th 2019 | 10:00AM – 2:00PM
Location:  100 Braid Street Studios.
Register Now