Start Smart 2: Key Considerations of Starting a Business
From PST to Protecting Your Business
Course Description
The business start-up phase is an exciting time full of opportunity and big decisions. Don't let your potential business be derailed by taking unnecessary risks. Start Smart 2: Key Considerations of Starting a Business highlights the ways you can protect your business, your employees and yourself from harm.
What Will I Learn?
Employment standards including bonding, employees and running a small business

Discover ways to protect your business

How to handle Provincial Sales Tax (PST)

Protecting your intellectual property and not infringing on others

How trademarks, patents and designs work
Accessibility Month @ Small Business BC

This webinar is part of Accessibility Month at Small Business BC, during September 2020, featuring 17 webinars. With generous support from The Presidents Group and Office of Small and Medium Enterprises, all 17 webinars will feature live ASL interpretation and closed captioning.
Apply for full financial assistance to attend this webinar through the Community Futures Entrepreneurs with Disabilities Program – available for individuals who self-identify with a disability or ongoing health condition.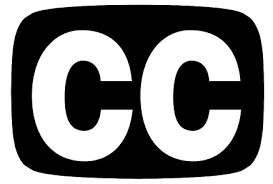 At Small Business BC, our number one priority will always be the health and safety of our clients, staff and service providers. As a result, we continue to deliver all our services online, or over the phone until further notice. View our resources for getting Back to Business, or connect directly with a business advisor through our COVID-19 Support Service.
Our webinars are hosted through Adobe Connect. If you've never attended an Adobe Connect meeting before, please prepare for the webinar and test your connection here: http://smallbusinessbc.ca/adobe-connect/
Testimonials
Sufficiently covered a broad range of topics to provide food for thought and guidance for further followup / research.
Clifford E.