Start Smart 1: Basics of Starting a Business
From Registration and Licenses to Business Structure
Course Description
Starting a business? It pays to have a plan. Whether you have a winning business idea, or you're just fascinated with the idea of launching a business, this seminar delivers a beginner-friendly course on how to start your own business. As the first half of the Start Smart two-seminar package, this seminar will help you discover what's involved in starting your own business.
Join a representative of Small Business BC, and Brian E. Rudy, Synergy Business Lawyers for this informative seminar that will save you time and money.
What Will I Learn?
An overview of the basic requirements to start a business

Employment standards you need to be aware of

Resources available to start-ups

Methods to evaluate your business idea and its viability

The basics of a business plan

The differences between proprietorships, partnerships and incorporations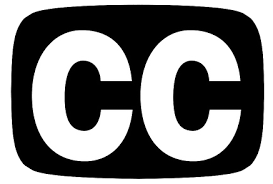 Small Business BC is hosting a month of free business education featuring ASL interpretation and closed captioning. Delivered in partnership with the BC Ministry of Social Development and Poverty Reduction, Accessibility Month covers a variety of popular business topics, from business planning to marketing and payroll.
Small Business BC's webinars are delivered online via Zoom. All webinar participants will receive access to a recording for seven days after the live session. For instructions on how to optimize your Zoom setup, click here.
Testimonials
Nixon was clear, concise, and engaging without using complicated jargon.
Seminar Attendee, Barb M.
Excellent seminar, delivered by a knowledgeable and skilled presenter. Great overview and explanation of the extensive resources available. I was left with the sense they really want small businesses to succeed!
Seminar Attendee, Ornella S.
Handouts were amazing, especially the checklists!
Seminar Attendee.