Start Smart 1: Basics of Starting a Business
From Registration and Licenses to Business Structure
Course Description
Starting a business? It pays to have a plan. Whether you have a winning business idea, or you're just fascinated with the idea of launching a business, this seminar delivers a beginner-friendly course on how to start your own business. As the first half of the Start Smart two-seminar package, this seminar will help you discover what's involved in starting your own business.
Join a representative of Small Business BC, and Kimberly Grant, Synergy Business Lawyers for this informative seminar that will save you time and money.
What Will I Learn?
An overview of the basic requirements to start a business

Employment standards you need to be aware of

Resources available to start-ups

Methods to evaluate your business idea and its viability

The basics of a business plan

The differences between proprietorships, partnerships and incorporations
Accessibility Month @ Small Business BC

This webinar is part of Accessibility Month at Small Business BC, during September 2020, featuring 17 webinars. With generous support from The Presidents Group and Office of Small and Medium Enterprises, all 17 webinars will feature live ASL interpretation and closed captioning.
Apply for full financial assistance to attend this webinar through the Community Futures Entrepreneurs with Disabilities Program – available for individuals who self-identify with a disability or ongoing health condition.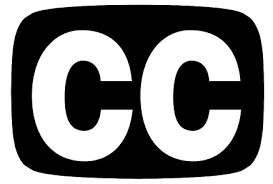 At Small Business BC, our number one priority will always be the health and safety of our clients, staff and service providers. As a result, we continue to deliver all our services online, or over the phone until further notice. View our resources for getting Back to Business, or connect directly with a business advisor through our COVID-19 Support Service.
Our webinars are hosted through Adobe Connect. If you've never attended an Adobe Connect meeting before, please prepare for the webinar and test your connection here: http://smallbusinessbc.ca/adobe-connect/
Testimonials
Jayme was an excellent presenter, knowledgeable, clear, upbeat! Great overview and info on the various resources available, including templates and sample business plans and other resources.
Seminar Attendee, Barb M.
Excellent seminar, delivered by a knowledgeable and skilled presenter. Great overview and explanation of the extensive resources available. I was left with the sense they really want small businesses to succeed!
Seminar Attendee, Barb M.
All the topics were covered in a comprehensive, easy to understand way for those that are approaching the entrepreneurial journey. Handouts were amazing, especially the checklists!
Seminar Attendee, Ornella S.