Privacy Law: Navigating Regulations and Avoiding Breaches
How to Protect Your Business and Comply with Privacy Regulations
Course Description
Since March, many small businesses have moved to remote working, empowering employees to work from home where possible. Unfortunately, this has created an environment where data breaches and unintended privacy leaks have become all too common.
Join Marilyn Sing for this informative and fast-paced webinar and learn the key points of BC's Personal Information Protection Act (PIPA). You'll discover what businesses must do to comply with PIPA, the regulator's role and the consequences relating to non-compliance. The session will conclude with best practices for improving your business' privacy and how to foster a strong culture of data protection
What Will I Learn?
Overview of privacy law from a BC perspective

Business risks, costs, and benefits associated with privacy decisions

Practical ways you can protect your business and customers

How to create a strong culture of data protection

Training staff to become more privacy savvy

The future of privacy from a global context
Accessibility Month @ Small Business BC

This webinar is part of Accessibility Month at Small Business BC, during September 2020, featuring 17 webinars. With generous support from The Presidents Group and Office of Small and Medium Enterprises, all 17 webinars will feature live ASL interpretation and closed captioning.
Apply for full financial assistance to attend this webinar through the Community Futures Entrepreneurs with Disabilities Program – available for individuals who self-identify with a disability or ongoing health condition.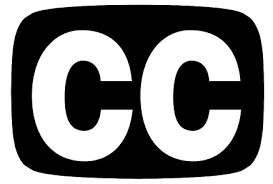 At Small Business BC, our number one priority will always be the health and safety of our clients, staff and service providers. As a result, we continue to deliver all our services online, or over the phone until further notice. View our resources for getting Back to Business, or connect directly with a business advisor through our COVID-19 Support Service.
Our webinars are hosted through Adobe Connect. If you've never attended an Adobe Connect meeting before, please prepare for the webinar and test your connection here: http://smallbusinessbc.ca/adobe-connect/