How to Launch Your Product in Today's World
Changing Retail Landscapes and Opportunities
Course Description
COVID-19 has spurred many changes affecting retail in BC, from disruptions to the supply chain to online shopping becoming more prevalent. At the same time though, initiatives like Shop Local and the transition of brick and mortar businesses to e-commerce are taking place. Now may be the best time for you to connect with retailers, get your foot in the door, and your products onto their shelves and their websites. Appealing product design, a powerful brand story, and pricing strategies are important as ever.
Jim Shopland will share his decades of experience with retailers and take you through each step as you prepare for the changing retail landscape.
What Will I Learn?
How the retail world has changed since COVID-19 and why it's still important to reach retailers

Understand how retailers evaluate new products

How to get your product ready, from packaging to branding

Choosing the best sales channel and retailer for your ideal customers

Become comfortable with concepts like pricing structure and margin

Start developing a product story that appeals to retailers and customers alike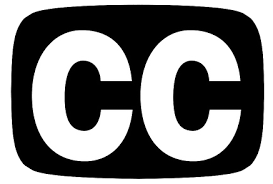 Small Business BC is hosting a month of free business education featuring ASL interpretation and closed captioning. Delivered in partnership with the BC Ministry of Social Development and Poverty Reduction, Accessibility Month covers a variety of popular business topics, from business planning to marketing and payroll.
Small Business BC's webinars are delivered online via Zoom. All webinar participants will receive access to a recording for seven days after the live session. For instructions on how to optimize your Zoom setup, click here.
Testimonials
it was a condensed but very powerful tool that we need. so it was packed with information!
Yu-Chun Chang
Very organized presentation with downloadable guides with same basic material. Most of all appreciated how comprehensive the material was. For a newbie this provided a fantastic overview.
Lindsay Moir
The instructor was very interesting and I learned so much. Just starting out and he was very easy to understand, helpful, and genuine.
Patricia (Tish) Vanstone