How to Do Business with the Federal Government
Business Opportunities with the Federal Government
Course Description
The Government of Canada is one of the largest purchasers of goods and services in the country. Each year, the federal government spends up to $25 billion on goods, services, and construction. Want to learn how your business can do business with the federal government?
Learn how the government does its buying, how you can to register to sell to the government, keep track of opportunities and even how to market to the federal government.
What Will I Learn?
How the Government of Canada does its buying

How to register to sell to the Government

An overview of the BuyandSell.gc.ca website

Marketing to the government

Understanding the role of the Office of Small and Medium Enterprises

The essentials to get started in the contracting process
Accessibility Month @ Small Business BC

This webinar is part of Accessibility Month at Small Business BC, during September 2020, featuring 17 webinars. With generous support from The Presidents Group and Office of Small and Medium Enterprises, all 17 webinars will feature live ASL interpretation and closed captioning.
Apply for full financial assistance to attend this webinar through the Community Futures Entrepreneurs with Disabilities Program – available for individuals who self-identify with a disability or ongoing health condition.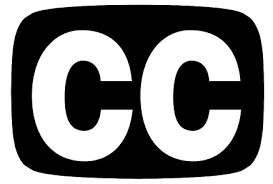 At Small Business BC, our number one priority will always be the health and safety of our clients, staff and service providers. As a result, we continue to deliver all our services online, or over the phone until further notice. View our resources for getting Back to Business, or connect directly with a business advisor through our COVID-19 Support Service.
Our webinars are hosted through Adobe Connect. If you've never attended an Adobe Connect meeting before, please prepare for the webinar and test your connection here: http://smallbusinessbc.ca/adobe-connect/
Testimonials
Informative, detailed, and presenter fielded all queries with substantive responses, patience, and courtesy
Education Attendee
It helped me in a step by step process to obtain my BN, GST, Procurement Number, register as a supplier, register on the PSAB site etc.
Education Attendee
This seminar greatly exceeded my expectations.
Education Attendee